Lot Content
COVID-19 Important notice
Read More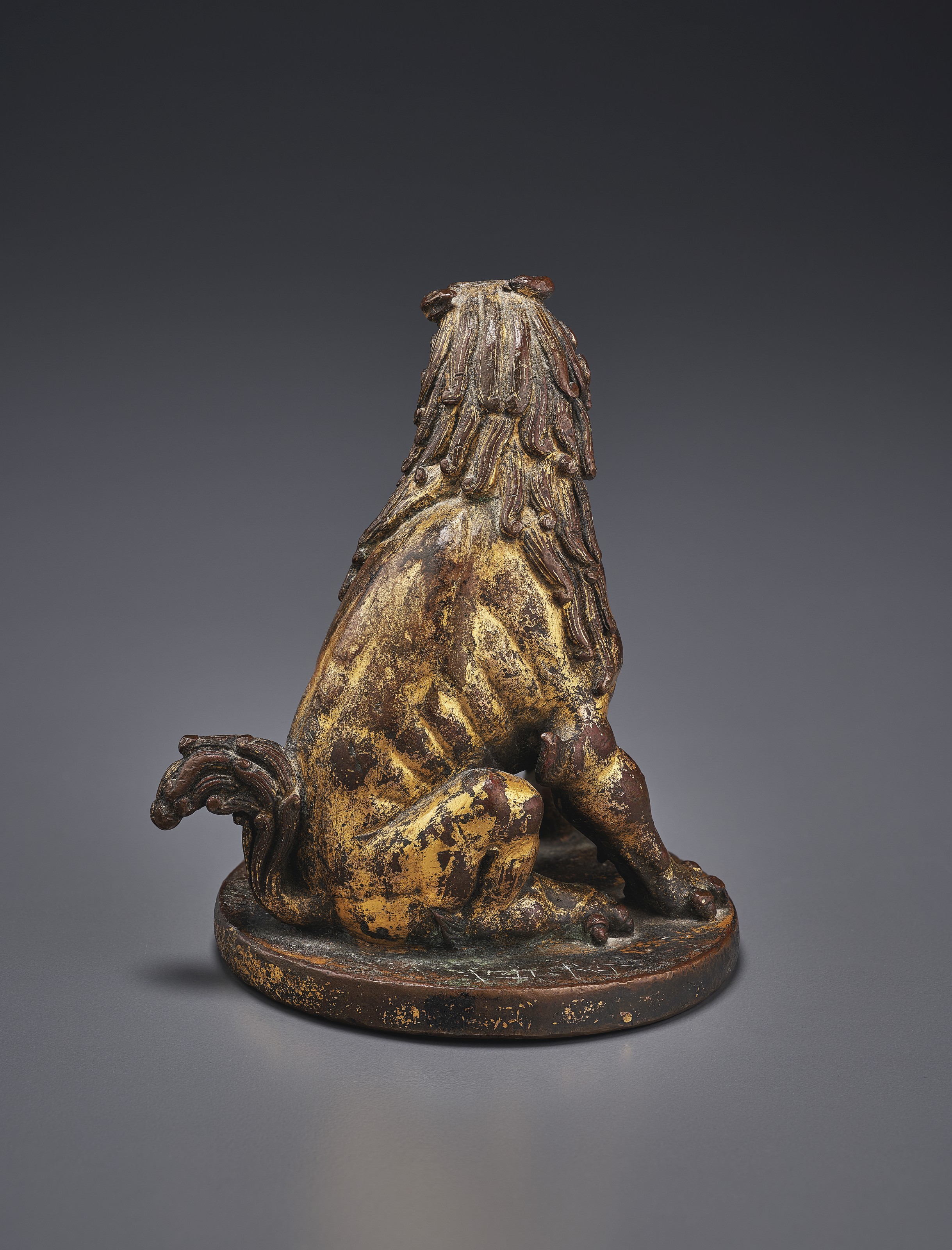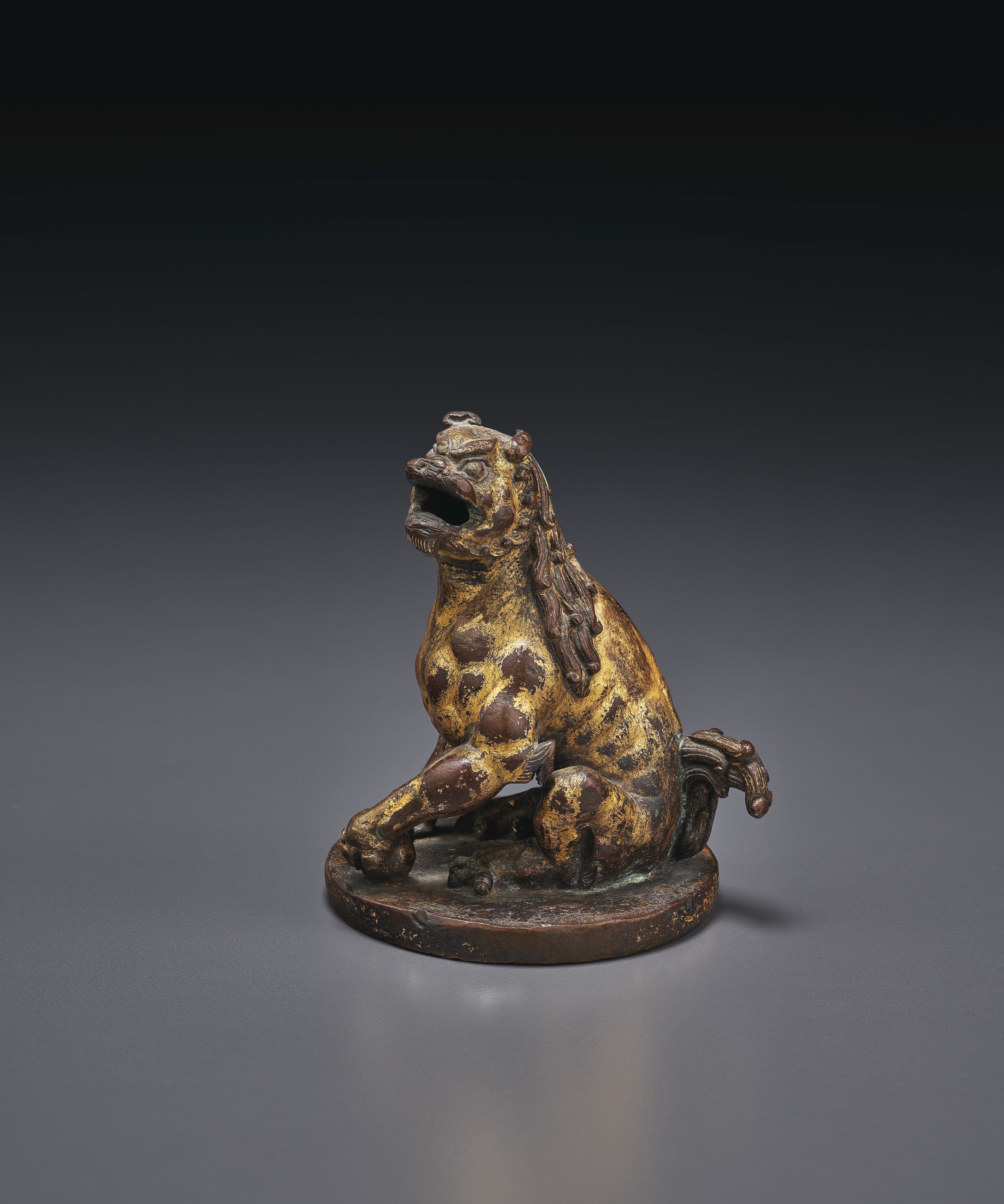 A RARE GILT-BRONZE FIGURE OF A SEATED ROARING LION
CHINA, TANG-SONG DYNASTY (AD 618-1279)
Details
A RARE GILT-BRONZE FIGURE OF A SEATED ROARING LION CHINA, TANG-SONG DYNASTY (AD 618-1279) Possibly the cover of a censer, the powerfully rendered beast shown seated with mouth open in a roar with long, curly mane and tail, with an inscription on the rim of the base, reading 'guan yao' (official kiln) 4 ¼ in. (10.7 cm.) high
Provenance
David Newman, London, 13 February 1975.
The James and Marilynn Alsdorf Collection, Chicago.
Brought to you by
Vicki Paloympis
Asian Art
Check the condition report or get in touch for additional information about this
Condition Report
If you wish to view the condition report of this lot, please sign in to your account.
Sign in
View Condition Report
More From

Sacred and Imperial: The James and Marilynn Alsdorf Collection Part II