Overview
COVID-19 Important notice
Read More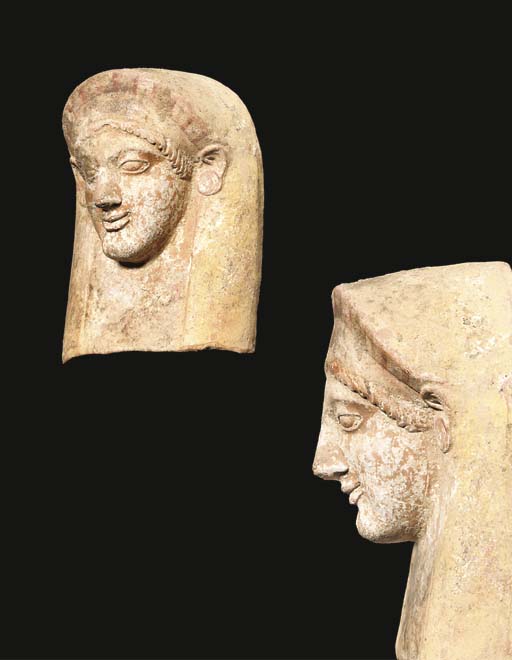 VAT rate of 5% is payable on hammer price plus buyer's premium
A RHODIAN TERRACOTTA FEMALE HEAD PROTOME
MID-5TH CENTURY B.C.
Details
A RHODIAN TERRACOTTA FEMALE HEAD PROTOME MID-5TH CENTURY B.C. Wearing stephane and veil with striped border over her curled hair, wearing large circular earrings, the red clay with traces of yellow and red pigment on the veil and red on the earrings, pierced at the top 6¼ in. (16 cm.) high
Provenance
Acquired in 1980 from Dr Elie Borowski.

Special Notice

VAT rate of 5% is payable on hammer price plus buyer's premium
;
More From

THE HEIDI VOLLMOELLER COLLECTION