Lot Content
Global notice
COVID-19 Important notice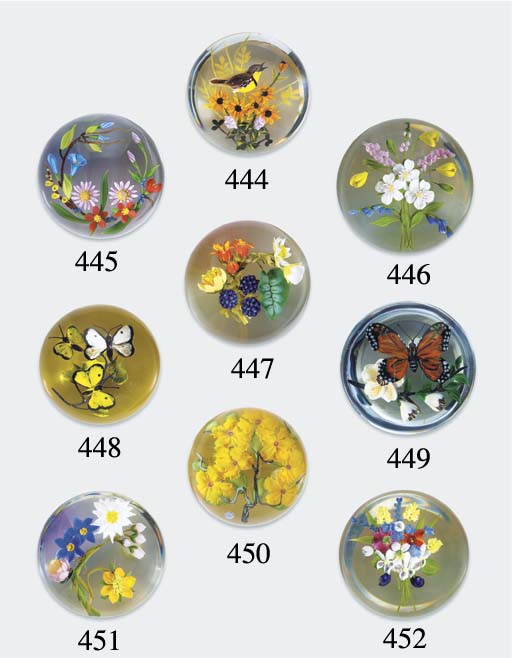 No VAT will be charged on the hammer price, but VA… Read more
A Rick Ayotte 'bird on a branch' weight
1985, ENGRAVED SIGNATURE AND DATE AYOTTE 9/75 '85
Details
A Rick Ayotte 'bird on a branch' weight
1985, ENGRAVED SIGNATURE AND DATE Ayotte 9/75 '85
Enclosing a yellow-breasted bird with beak opened to sing perched on a spray of orange and yellow flowers, with yellow grass-heads behind and pink flowers and green leaves below
3 in. (7.6 cm.) diam.

Special Notice

No VAT will be charged on the hammer price, but VAT at 17.5% will be added to the buyer's premium which is invoiced on a VAT inclusive basis
;
More from

At Home - British and Continental Glass and 19th Century