Lot Content
Global notice
COVID-19 Important notice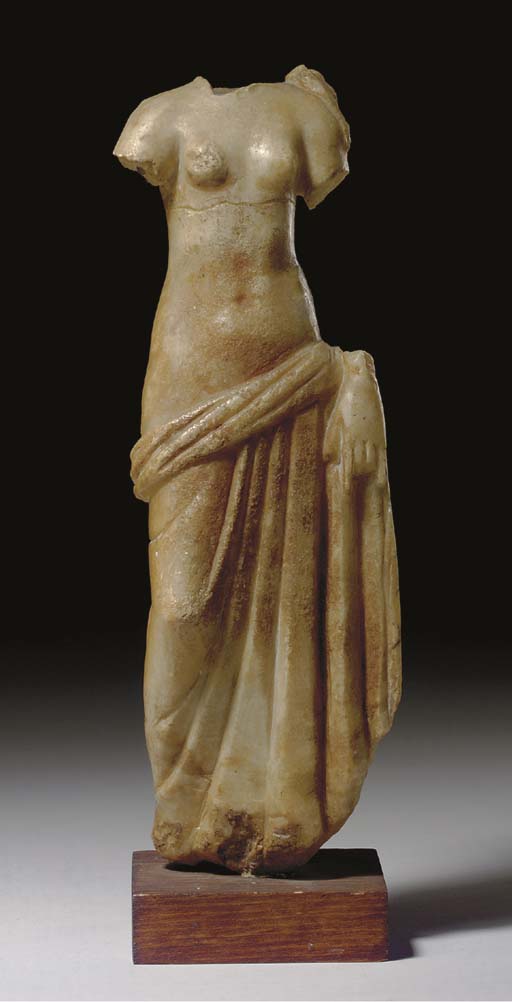 A ROMAN ALABASTER VENUS
CIRCA 2ND CENTURY A.D.
Details
A ROMAN ALABASTER VENUS
CIRCA 2ND CENTURY A.D.
The goddess depicted nude but for a mantle draped diagonally across her hips revealing her buttocks and the upper edge of her pubic area, the drapery rolled over and falling in a mass along her left side, with pleats fanning between her legs, her left hand at her side resting on her drapery
9½ in. (24.1 cm.) high

Provenance
Acquired prior to 1980.

;