Lot Content
COVID-19 Important notice
Read More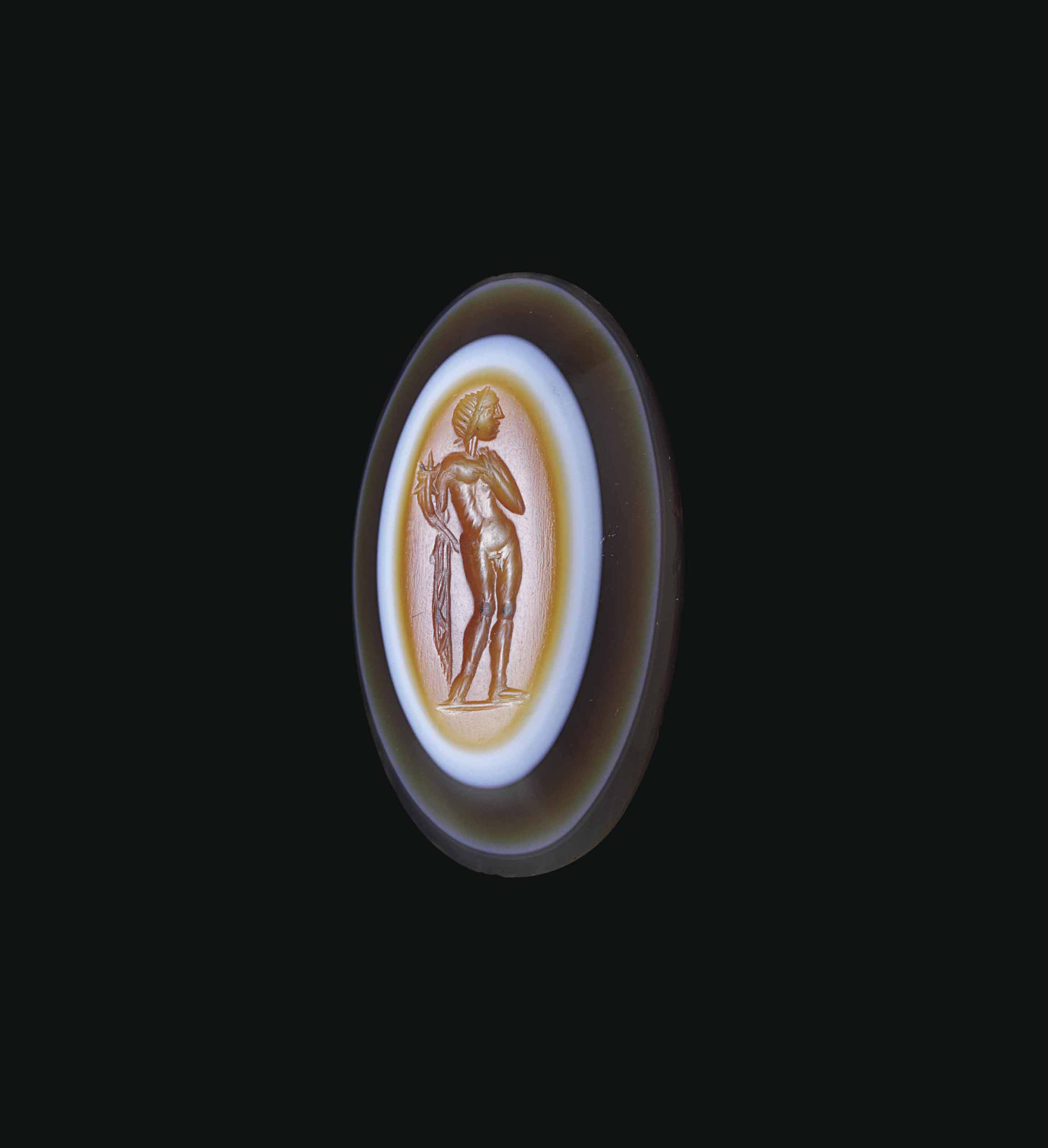 PROPERTY FROM A MUNICH PRIVATE COLLECTION
A ROMAN BANDED AGATE RINGSTONE
CIRCA 1ST CENTURY A.D.
Details
A ROMAN BANDED AGATE RINGSTONE CIRCA 1ST CENTURY A.D. The elongated convex oval engraved with a figure of Harpokrates, depicted nude, standing in contrapposto, his head turned in profile to the right, one arm bent acutely with the hand high on his chest, the other supporting a cornucopia, a mantle draped below 1 1/8 in. (2.8 cm.) long
Provenance
Professor Robert Bloch, New York, 1940s-1960s.
Acquired by the current owner, Munich, 1960s.

Condition Report
If you wish to view the condition report of this lot, please sign in to your account.
Sign in
View Condition Report
More From

Ancient Jewelry