Lot Content
COVID-19 Important notice
Read More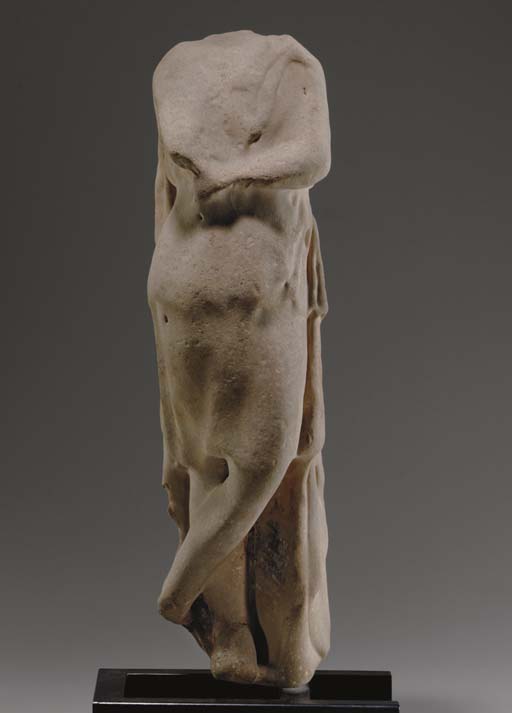 A ROMAN MARBLE DRAPED FIGURE
CIRCA 1ST-2ND CENTURY A.D.
Details
A ROMAN MARBLE DRAPED FIGURE CIRCA 1ST-2ND CENTURY A.D. Perhaps Attis, standing with the left leg crossing over the right at the ankle, the left arm held horizontally at his waist, the right arm bent at the elbow and likely originally bent up, wearing a belted knee-length tunic and a long mantle pinned at his left shoulder and falling to the ground behind 25¾ in. (65.4 cm) high
Provenance
Acquired by the current owner in the 1960s.