Lot Content
COVID-19 Important notice
Read More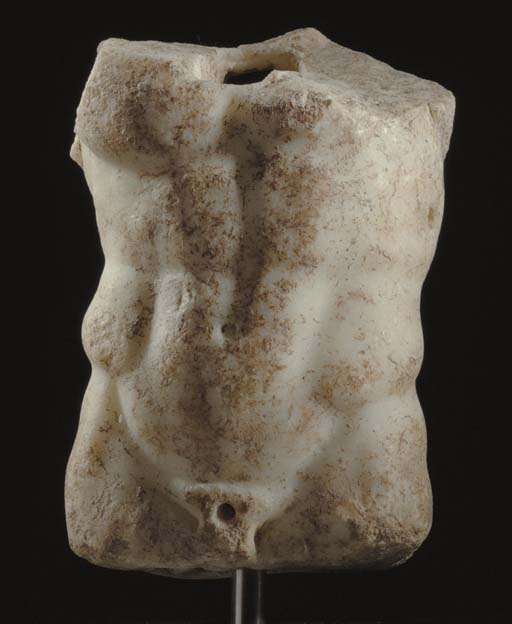 A ROMAN MARBLE MALE TORSO
CIRCA 1ST CENTURY A.D.
Details
A ROMAN MARBLE MALE TORSO CIRCA 1ST CENTURY A.D. The youthful figure with strongly-modelled musculature, including pronounced iliac crests and buttocks, the left leg originally slightly advanced, the upper surface reworked in antiquity, where there is a large channel carved through the chest 7½ in. (19 cm.) high
Provenance
Estate of Stuart Jacobson, acquired in New York, 1988.