Lot Content
Global notice
COVID-19 Important notice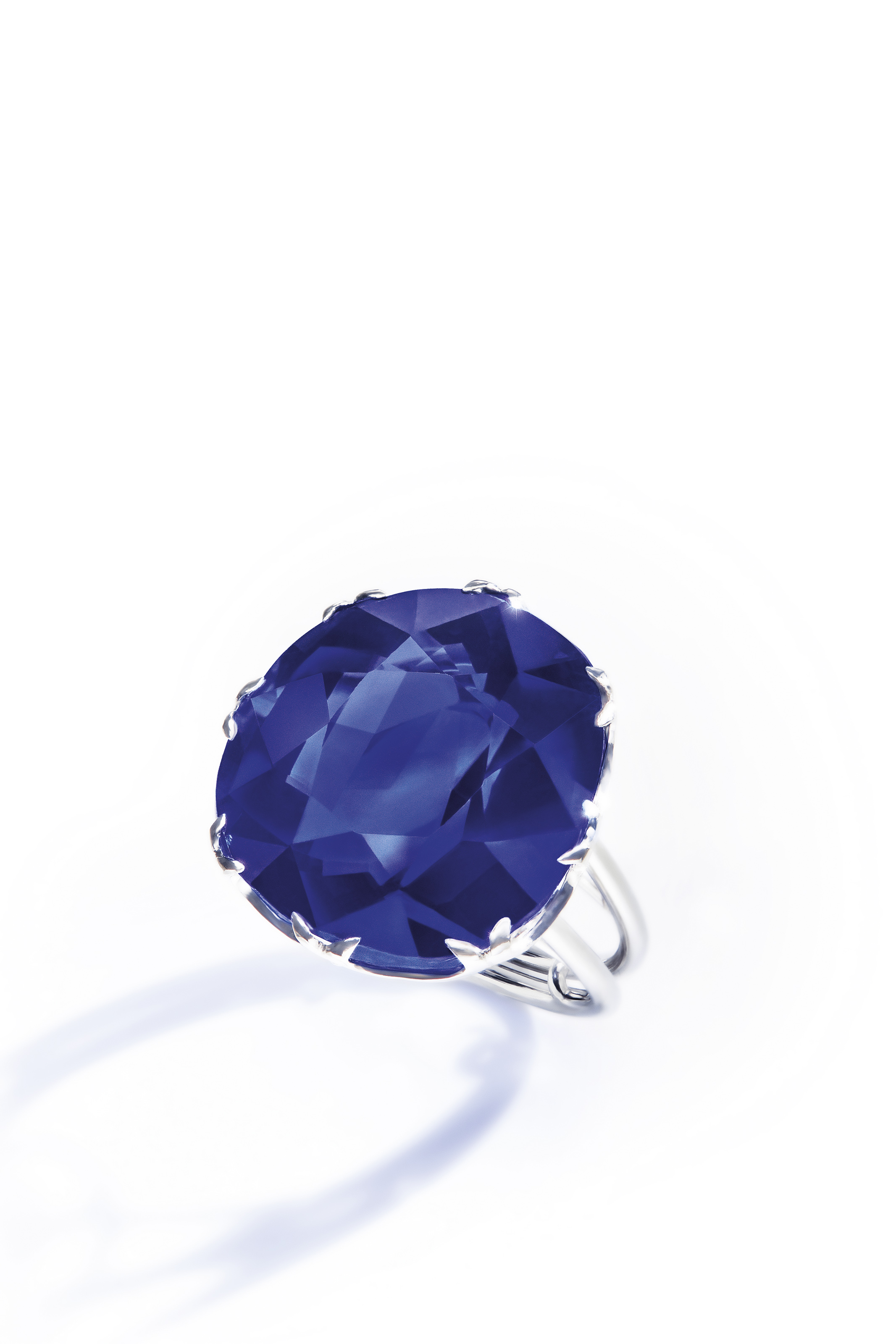 Details
A SAPPHIRE RING
Set with an antique cushion-shaped sapphire, weighing approximately 47.63 carats, to the plain bifurcated hoop, ring size 4, mounted in platinum
Accompanied by report no. 88983 dated 6 December 2016 from the SSEF Swiss Gemmological Institute stating that the origin of the sapphire is Burma (Myanmar), with no indications of heating.

Provenance
Christie's Geneva, 19 November 2003, lot 413, From the Estate of the late Alicia, Countess Paolozzi
Post Lot Text
In November 2003 Christie's Geneva offered for sale 'A Burmese sapphire and Golconda diamond pendent necklace, by Dreicer & Co.' Not only did it have a perfect geographical provenance, being set with both a Burmese sapphire of 47.64 carats and a Golconda diamond of 26.98 carats, it also boasted an interesting historical provenance. 
The pendent necklace was purchased by William Spaulding, a wealthy banker from Boston, for his new bride, Katherine Fairlea. Their daughter, Alicia Spaulding, inherited the necklace prior to her move to Italy before World War II. During the war Alicia had to flee Rome for Switzerland with her family, carrying the necklace with her in a picnic basket. It remained in Switzerland until after her death in 2002.
At Christie's auction, on 19th November 2003, the necklace realized $2.7m, almost twice its presale estimate. The purchaser decided to remount the two gemstones and set the sapphire in a ring. Christie's is pleased to once again give collectors the opportunity to acquire such an illustrious gemstone.
More from

Magnificent Jewels