Lot Content
Global notice
COVID-19 Important notice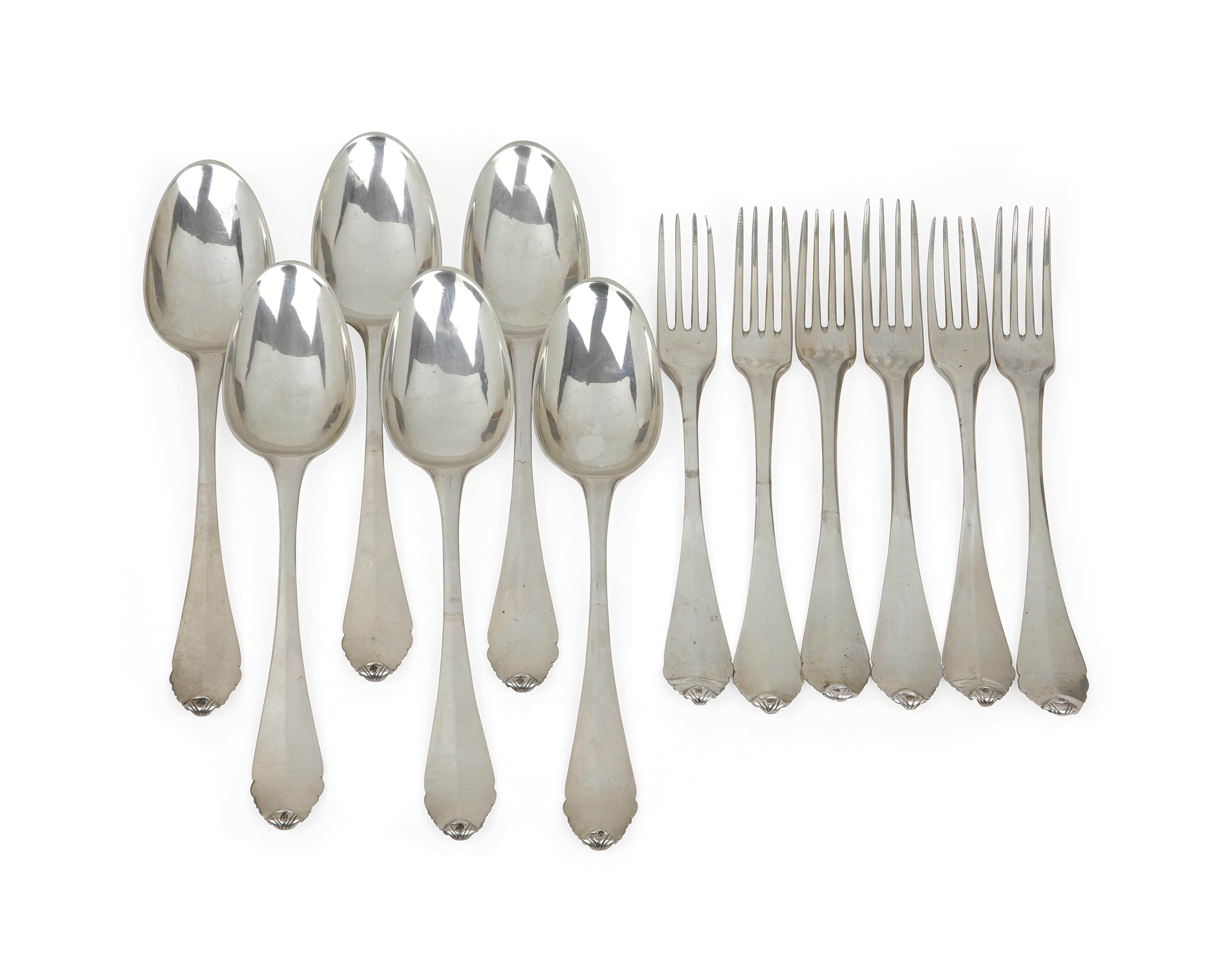 A set of six Dutch silver spoons, a set of four forks and a pair of forks
THE SPOONS WITH THE MARK OF PHILIPPUS PAPINCK, GRONINGEN, 1777/78; THE SET OF FOUR FORKS WITH THE MARK OF CLASINA MONICA ENTING, GRONINGEN, 1792/93; THE PAIR OF FORKS WITH THE MARK OF PHILIPPUS PAPINCK, GRONINGEN, 1783/84
Details
A set of six Dutch silver spoons, a set of four forks and a pair of forks
The spoons with the mark of Philippus Papinck, Groningen, 1777/78; the set of four forks with the mark of Clasina Monica Enting, Groningen, 1792/93; the pair of forks with the mark of Philippus Papinck, Groningen, 1783/84
Each with upturned stem embellished with acanthus leaves on the reverse, marked on the reverse of the stems
20.5 cm. long max.
640 gr. (12)

Literature
J.P. van Rijen, Groninger Keur - Zilver uit Stad en Ommelanden, Groningen, 1997, p. 233, no. 225; p. 234, no. 228; p. 236, no. 232.

Brought to you by
Nikky Zwitserlood
All lots
Check the condition report or get in touch for additional information about this
Condition Report
If you wish to view the condition report of this lot, please sign in to your account.
Sign in
View condition report
More from

The Decorative Arts Sale