Lot Content
COVID-19 Important notice
Read More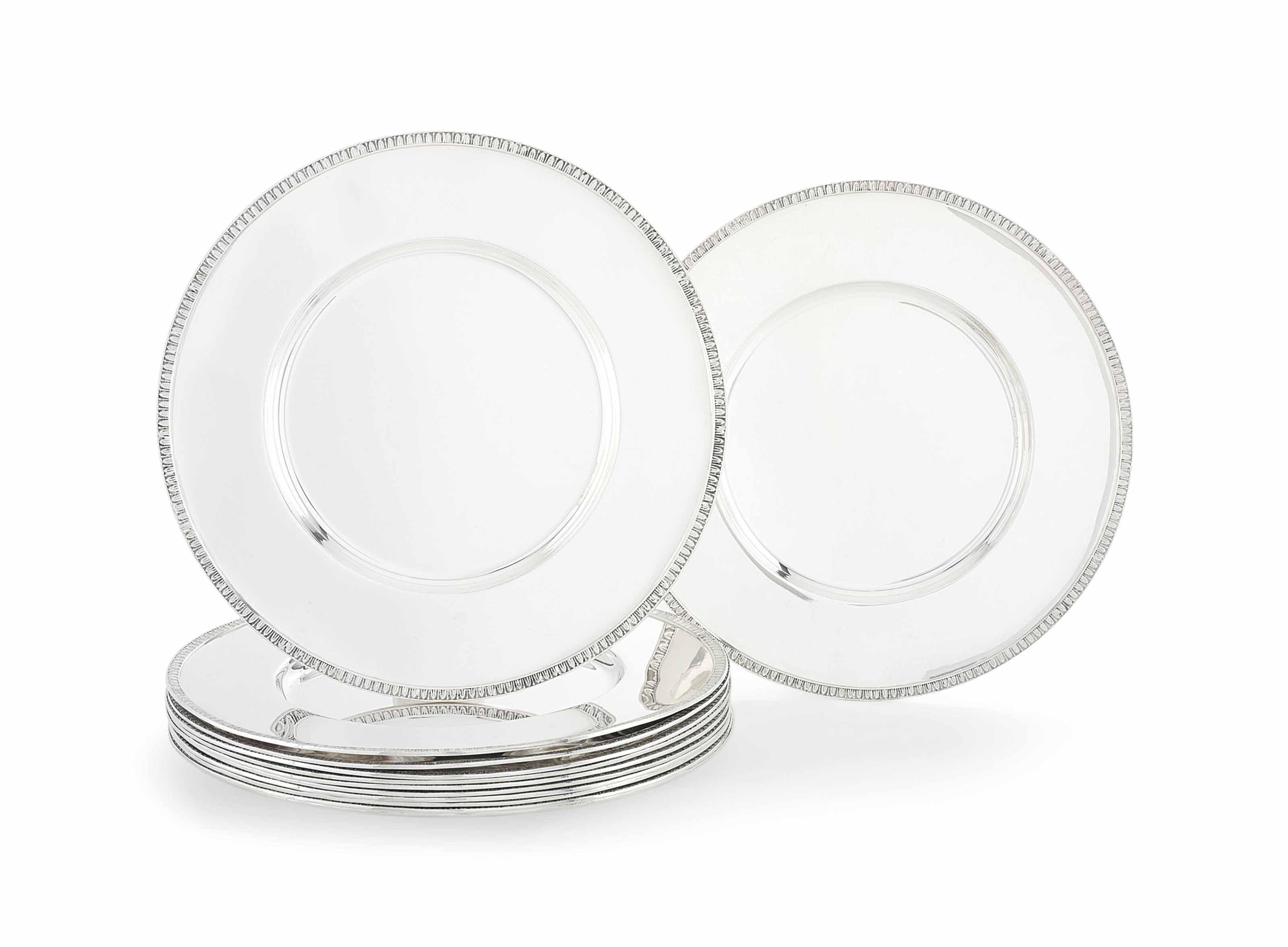 A SET OF TWELVE GREEK METALWARE UNDER-PLATES
STAMPED STERLING 925
Details
A SET OF TWELVE GREEK METALWARE UNDER-PLATES STAMPED STERLING 925 Each plain circular and with broad rim and anthemion border, each marked near rim 11¾ in. (29.7 cm.) diam.
Brought to you by
Ellen Wolsey
Sale Enquiries
Check the condition report or get in touch for additional information about this
Condition Report
If you wish to view the condition report of this lot, please sign in to your account.
Sign in
View Condition Report
More From

Christie's Interiors