Overview
Global notice
COVID-19 Important notice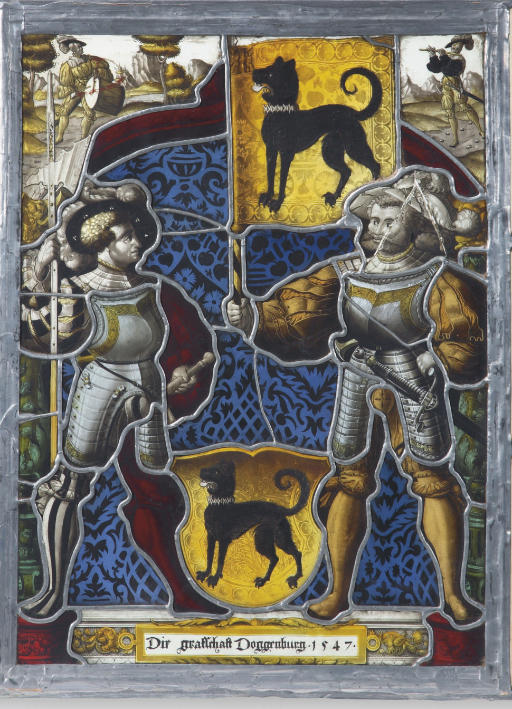 "!" Lots imported from outside the EU. The Buyer'… Read more
A SWISS STAINED-GLASS FRAGMENTARY PANEL
CIRCA 1547
Details
A SWISS STAINED-GLASS FRAGMENTARY PANEL
CIRCA 1547
Depicting two male figures, one holding aloft a banner, inscribed Die Grafschaft Doggenburg 1547, in a later outer border
46 cm. x 45 cm.

Provenance
Schloss Vaduz, Liechtenstein, 1999.

Literature
E. Poeschel, Die Kunstdenkmäler des Fürstentums Liechtenstein, Basel, 1950, p. 218, no. 1.

Special Notice

"!" Lots imported from outside the EU. The Buyer's Premium is 37.05% incl. VAT over the first €5,000, plus 31.1% incl. VAT of the Hammer Price between €5,001 and €400,000, plus 21.58% incl. VAT of any amount in excess of €400,001.
More from

LIECHTENSTEIN: Property from the Collection of the Princely House of Liechtenstein.