Lot Content
COVID-19 Important notice
Read More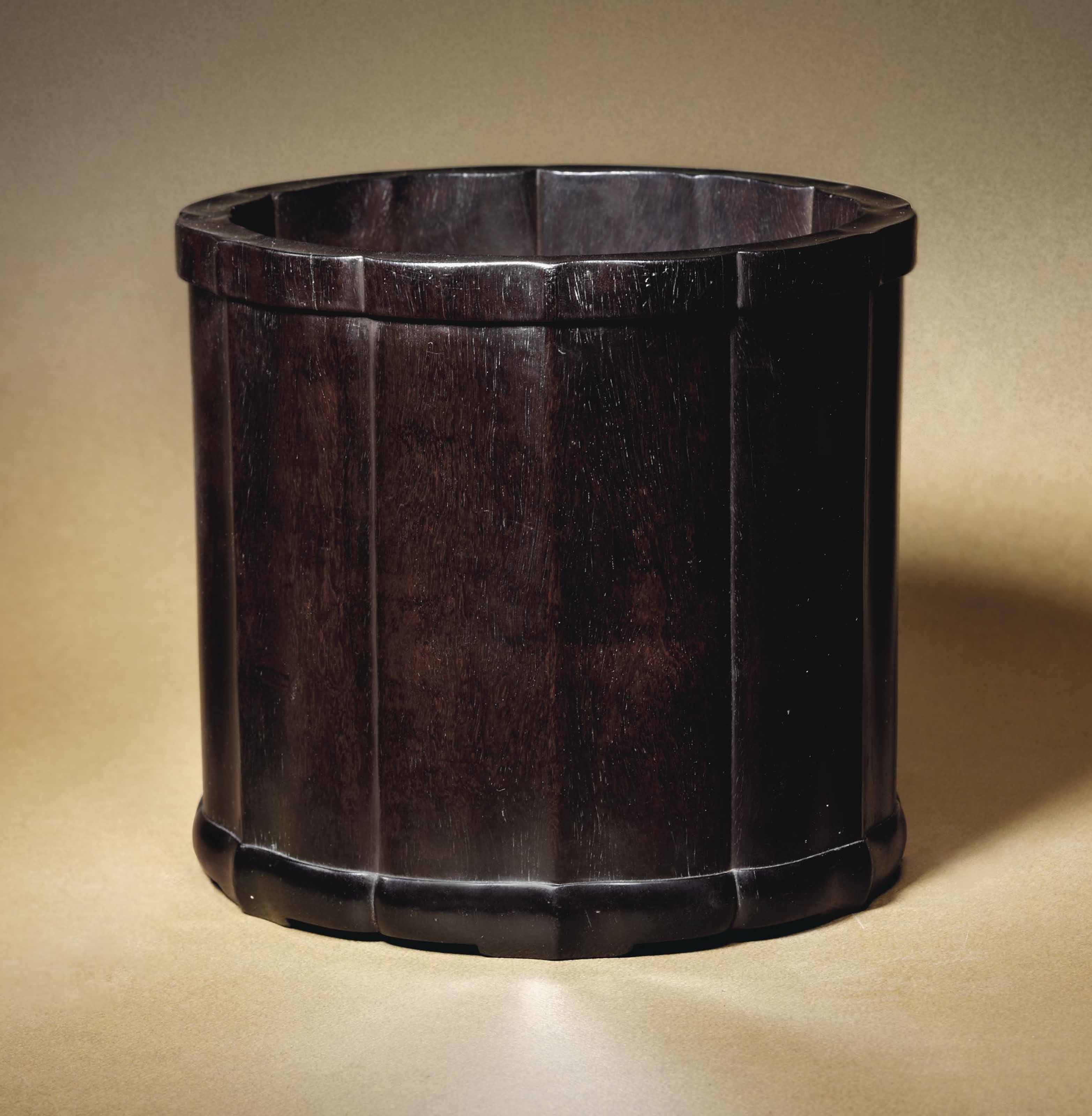 A ZITAN PETAL-LOBED BRUSH POT
18TH CENTURY
Details
A ZITAN PETAL-LOBED BRUSH POT 18TH CENTURY The brush pot is of an hexagonal, barbed petal-lobed form with vertical sides between raised bands at the mouth and foot, all supported on five short tab feet. 7 5/8 in. (19 cm.) diam., Japanese box
Provenance
Nicholas Grindley, London, 2005.
Literature
N. Grindley, Nicholas Grindley, 'March 2005', no. 8.
Sale Room Notice
Please note this lot is sold with a cloth box.
Brought to you by
Check the condition report or get in touch for additional information about this
Condition Report
If you wish to view the condition report of this lot, please sign in to your account.
Sign in
View Condition Report
More From

The Ian and Susan Wilson Collection of Scholar's Objects