Lot Content
COVID-19 Important notice
Read More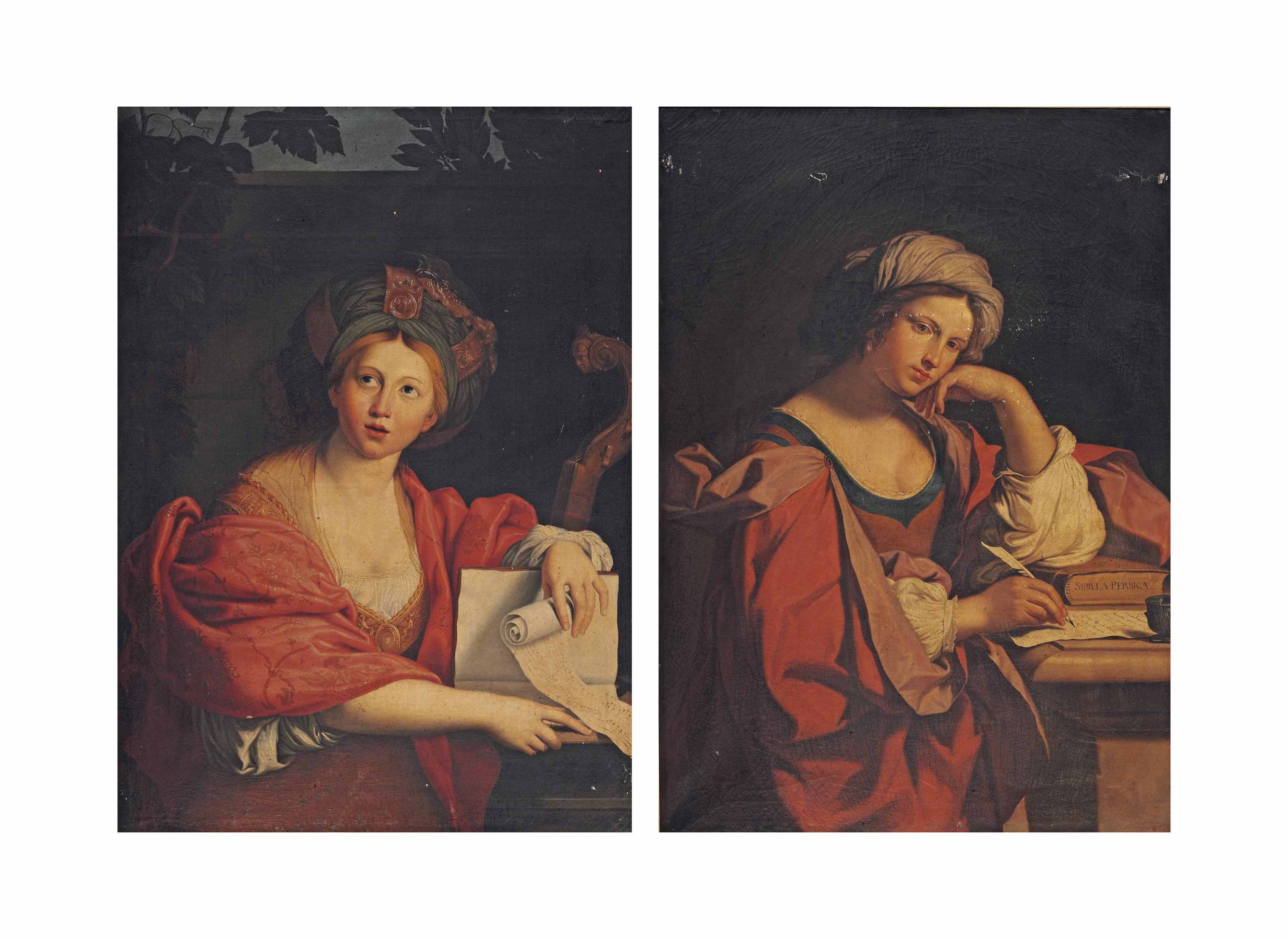 After Domenico Zampieri, called il Domenichino; and After Giovanni Francesco Barbieri, il Guercino
The Cumaean Sibyl; and The Persian Sibyl
Details
After Domenico Zampieri, called il Domenichino; and After Giovanni Francesco Barbieri, il Guercino The Cumaean Sibyl; and The Persian Sibyl the latter inscribed 'SIBILLA PERSICA' (lower right, on the book) oil on canvas, unlined 48 3/8 x 35 in. (123 x 89 cm.); and 49¾ x 35 7/8 in. (126.5 x 91.1 cm.) two (2)
Provenance
Probably the Praed family, Tyringham Hall, Buckinghamshire.
Probably Mr. Hollinshead, Olney, Buckinghamshire.
Henry Markham, Olney, Buckinghamshire, where acquired by 1962.

Literature
A.E. Richardson, diary entry, 10 and 11 February 1962.

Brought to you by
Alexandra Cruden
Auction Administrator
Check the condition report or get in touch for additional information about this
Condition Report
If you wish to view the condition report of this lot, please sign in to your account.
Sign in
View Condition Report
Lot Essay
After the pictures in the Galleria Borghese and Pinacoteca Capitolina, Rome.

More From

The Collection of Professor Sir Albert Richardson, P.R.A.