Lot Content
COVID-19 Important notice
Read More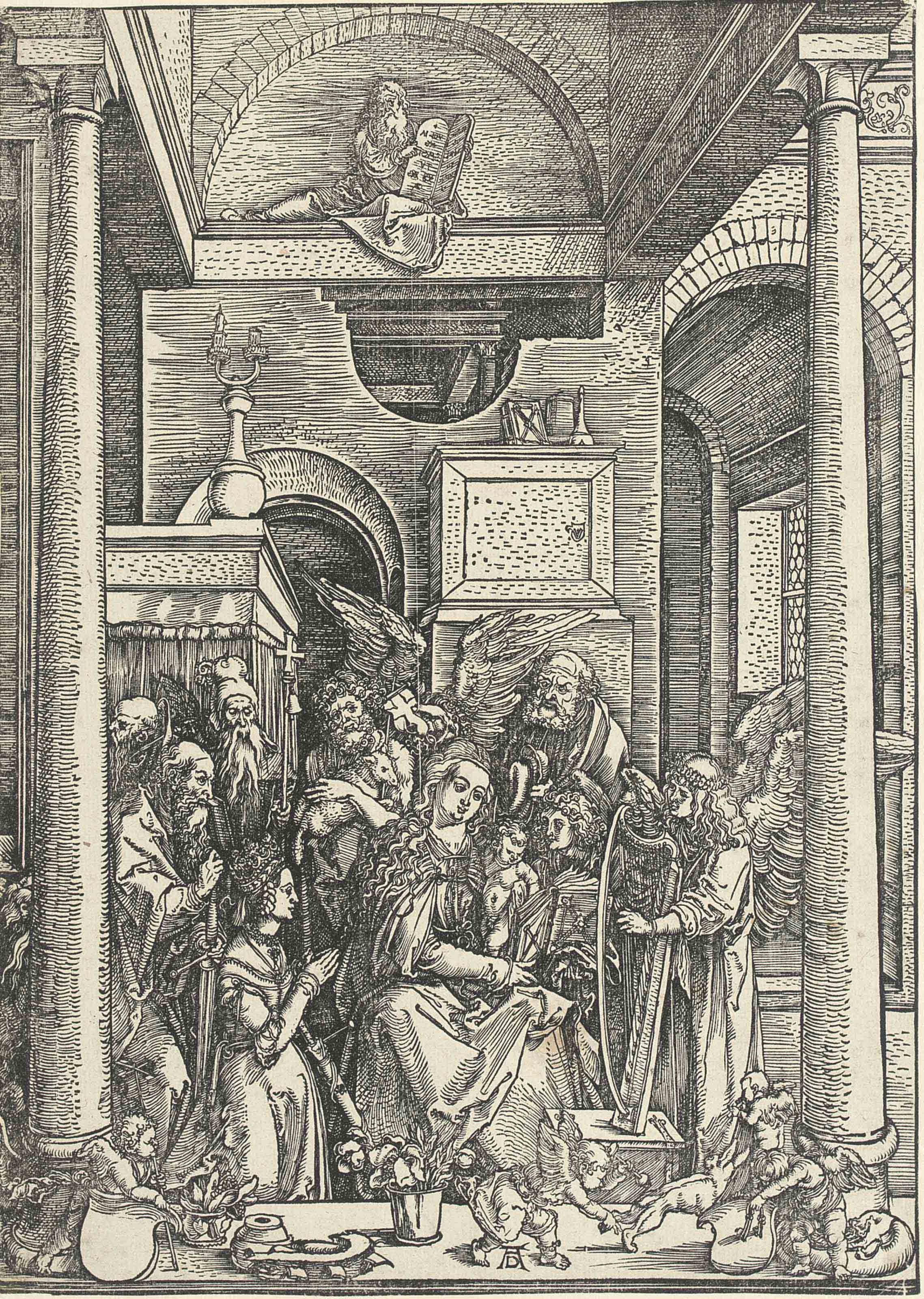 PROPERTY FROM A PRIVATE GERMAN COLLECTION
Albrecht Dürer (1471-1528)
The Glorification of the Virgin, from: The Life of the Virgin (B. 95; M., Holl. 207; S.M.S. 185)
Details
Albrecht Dürer (1471-1528) The Glorification of the Virgin, from: The Life of the Virgin (B. 95; M., Holl. 207; S.M.S. 185) woodcut, circa 1502, on laid paper, watermark Fish Bladder (M. 309), a good Meder c impression, after the Latin Text Edition of 1511, trimmed on the borderline on three sides and just inside the borderline at left, the lower left corner and the tips of the upper corners made-up, other minor defects B., S. 298 x 213 mm.
Provenance
Initials K.K (not in Lugt)

Brought to you by
Check the condition report or get in touch for additional information about this
Condition Report
If you wish to view the condition report of this lot, please sign in to your account.
Sign in
View Condition Report
More From

Old Master, Modern and Contemporary Prints including Property from the Estate of Ernst Beyeler