Lot Content
Global notice
COVID-19 Important notice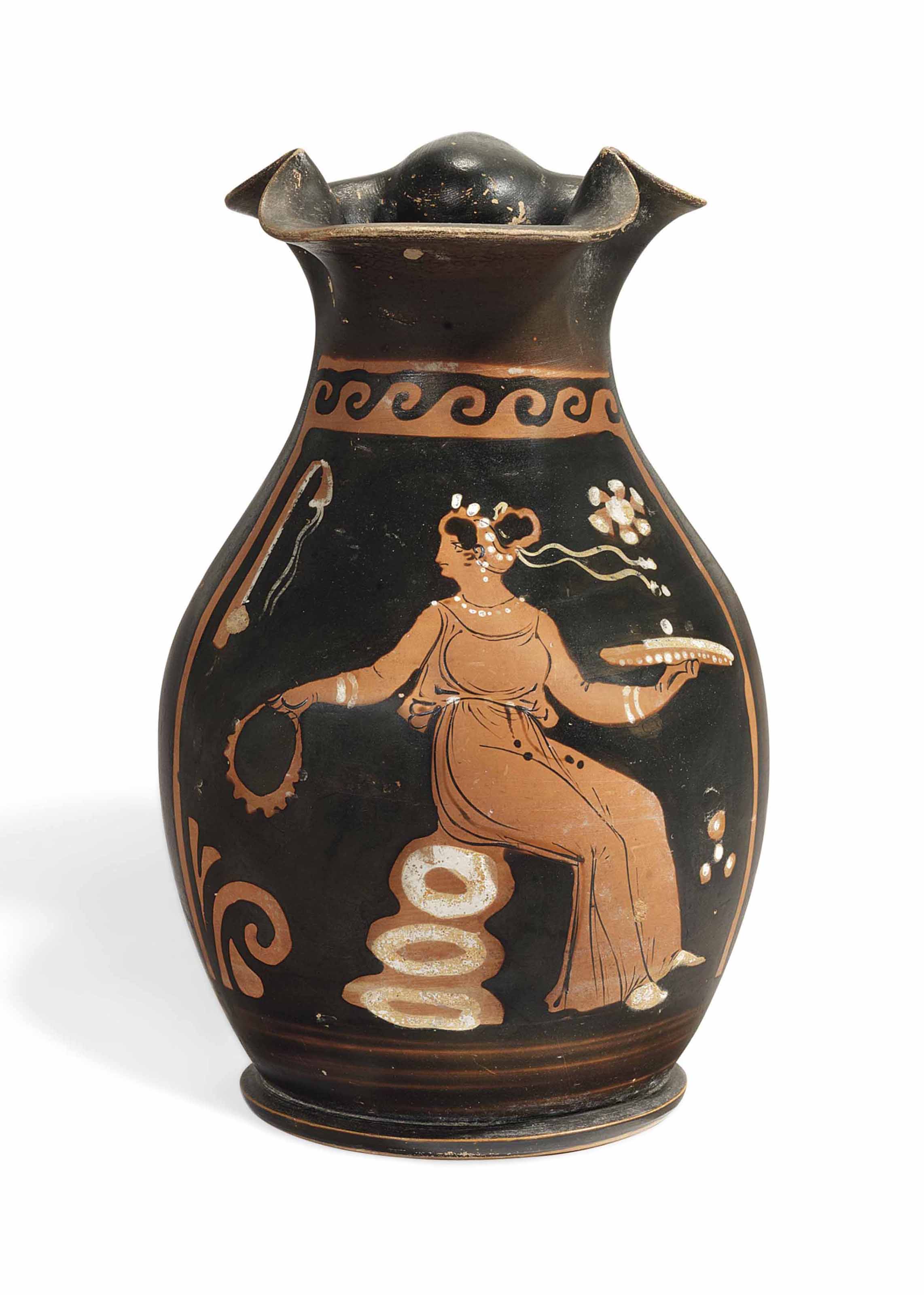 AN APULIAN RED-FIGURED OINOCHOE
CIRCA 350-330 B.C.
Details
AN APULIAN RED-FIGURED OINOCHOE
CIRCA 350-330 B.C.
With trefoil lip, with seated draped female figure wearing beribboned stephane, earrings, bracelets and beaded necklace, holding a phiale in her left hand and a wreath in her right, a fillet and rosette in the field, palmettes below handle, wave band above
7 5/8 in. (19.5 cm.) high

Provenance
Private collection, Canada.
with Petit Musée, Montreal, 1998.
Brought to you by
Check the condition report or get in touch for additional information about this
Condition Report
If you wish to view the condition report of this lot, please sign in to your account.
Sign in
View condition report