Lot Content
Global notice
COVID-19 Important notice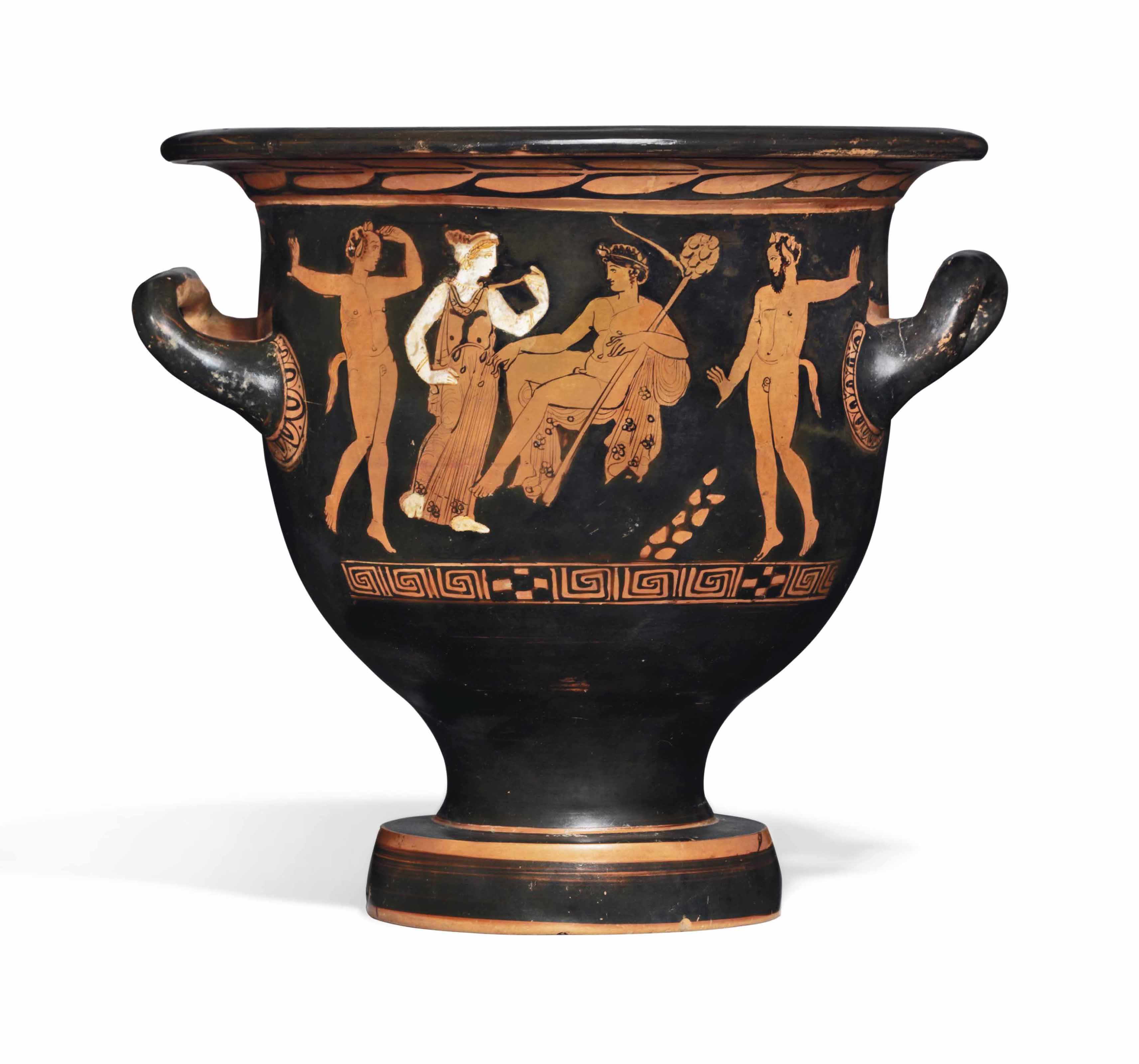 AN ATTIC RED-FIGURED BELL KRATER
CIRCA 400-380 B.C.
Details
AN ATTIC RED-FIGURED BELL KRATER
CIRCA 400-380 B.C.
The obverse with Ariadne wearing a peplos, hair bound with a fillet, standing before a seated Dionysos, a thyrsos resting in the crook of his left arm, flanked by satyrs wearing ivy-leaf wreaths, the one to the right bearded, the one to the left youthful; the reverse with three draped youths, two facing right, one facing left holding a staff, a band of meander and chequered squares below the scenes, band of laurel below the rim, details in added white and yellow
12 5/8 in. (32 cm.) high

Provenance
Private collection, Germany, 1970s.
with Maxburg Galerie Antiken, Munich, 1984.
Brought to you by
Check the condition report or get in touch for additional information about this
Condition Report
If you wish to view the condition report of this lot, please sign in to your account.
Sign in
View condition report