Lot Content
Global notice
COVID-19 Important notice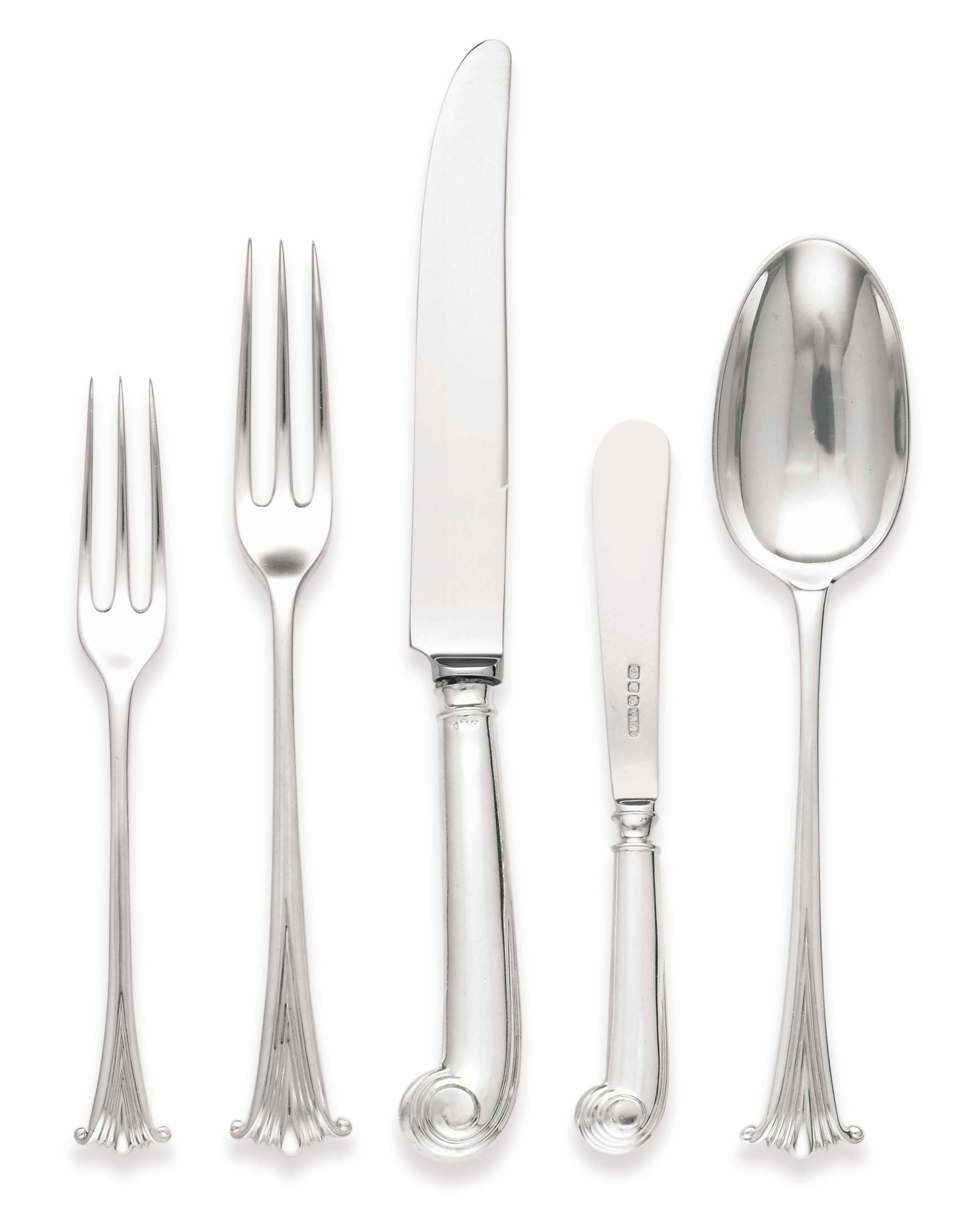 PROPERTY FROM THE ESTATE OF RICHARD ORGELL Spencer Orgell, founder of Spencer Orgell Silversmiths, had humble beginnings, emigrating from London during World War II. A born entrepreneur, he arrived in Beverly Hills in the late '30s, and his brother, based in Plymouth, shipped him box lots of the silver that was pouring out of the stately homes of wartime Britain. The Orgell store in Beverly Hills became the go-to spot for the new royalty in Beverly Hills--then a small hamlet--and Los Angeles; that is to say the movie stars and movie moguls who made Hollywood. Among the early regulars were Will Rogers, Mary Pickford and Douglas Fairbanks. Over the years the familiar faces of the silver screen made up the elite clientele of Spencer Orgell Silversmiths, including Rock Hudson, Kim Novak, John Wayne, Elizabeth Taylor, William Holden, Cecil B. DeMille, Darryl Zanuck, and President Ronald Reagan, as well as his famous wives Jane Wyman and Nancy Davis. Spencer's son Richard Orgell was born in England in 1933, joined his father's business, and developed his own office specializing in the specific desires and tastes of their exacting clients. He most likely inaugurated the term "personal shopper," and as part of this service often delivered coveted silver objects to the stars' residences. The Orgell Collection was started by Spencer, and was additionally assembled by Richard Orgell, owner of the silver on the following pages (lots 147 through 152, and lot 98).
AN ELIZABETH II SILVER TABLE SERVICE
MARK OF CHARLES WILLIAM FLETCHER, LONDON, MOST 1958
Details
AN ELIZABETH II SILVER TABLE SERVICE
MARK OF CHARLES WILLIAM FLETCHER, LONDON, MOST 1958
Onslow pattern, comprising:
Twelve table forks
Twelve dessert forks, 1956
Twelve cocktail forks, 1960
Twelve dessert spoons
Twenty-four teaspoons, six 1955, four 1956
Twelve table knives, with stainless steel blades
Twelve butter knives, with silver blades
110 oz. (3,423 gr.) weighable silver (96)

Condition Report
If you wish to view the condition report of this lot, please sign in to your account.
Sign in
View condition report
More from

Important English, Continental and American Silver and Gold