Lot Content
COVID-19 Important notice
Read more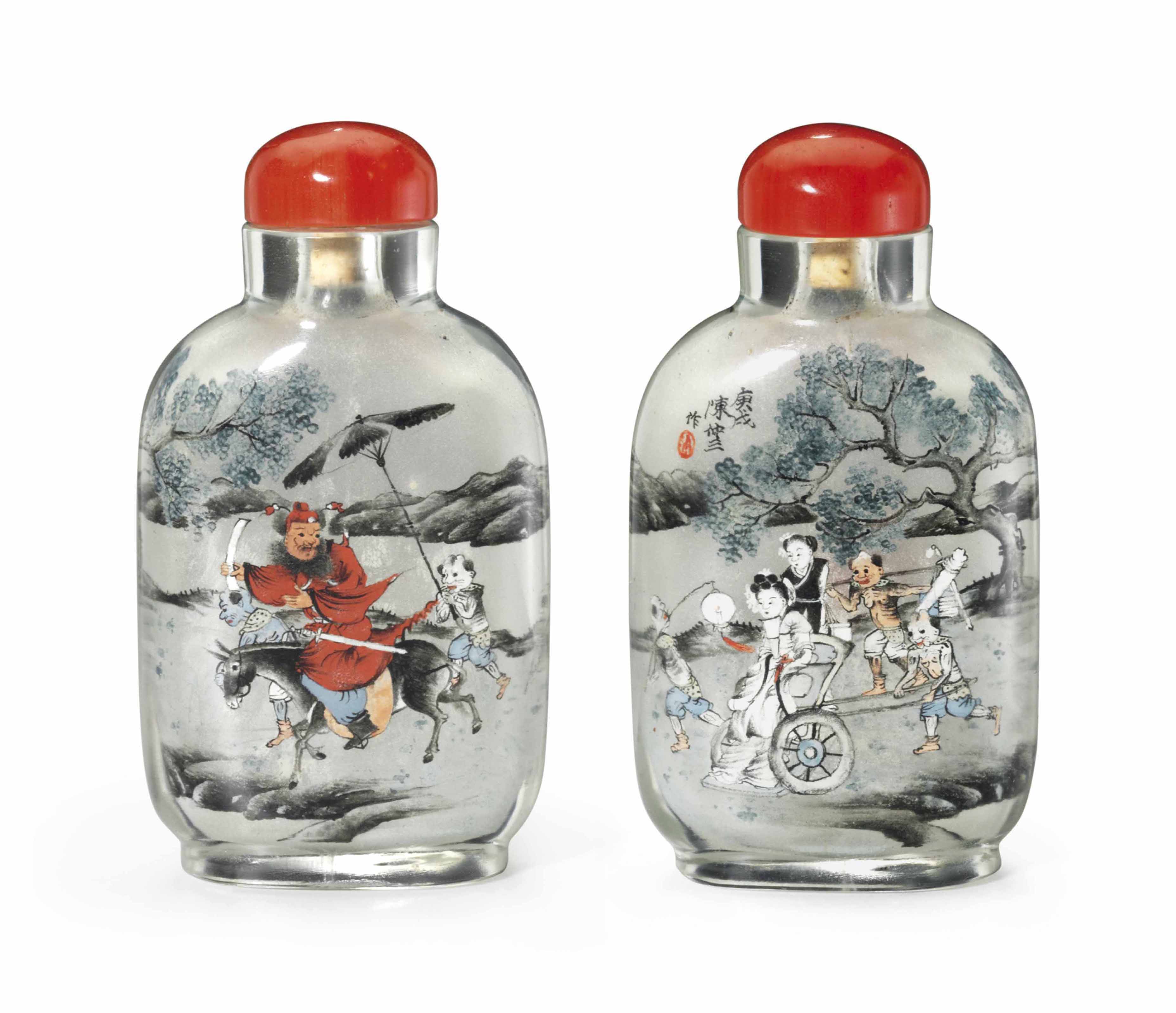 AN INSIDE-PAINTED GLASS SNUFF BOTTLE
SIGNED CHEN ZHONGSAN, DATED GENG XU YEAR (1910)
Details
AN INSIDE-PAINTED GLASS SNUFF BOTTLE
SIGNED CHEN ZHONGSAN, DATED GENG XU YEAR (1910)
The bottle is painted with a continuous scene of Zhong Kui escorting his sister to her wedding, escorted by multiple small demons.
2 3/8 in. (6 cm.) high, glass stopper

Provenance
Robert Kleiner, Belfont Company Ltd., Hong Kong, 1996.
Ruth and Carl Barron Collection, Belmont, Massachusetts, no. 2061.
Brought to you by
Check the condition report or get in touch for additional information about this
Condition Report
If you wish to view the condition report of this lot, please sign in to your account.
Sign in
View Condition Report
More From

The Ruth and Carl Barron Collection of Fine Chinese Snuff Bottles: Part II