Lot Content
COVID-19 Important notice
Read More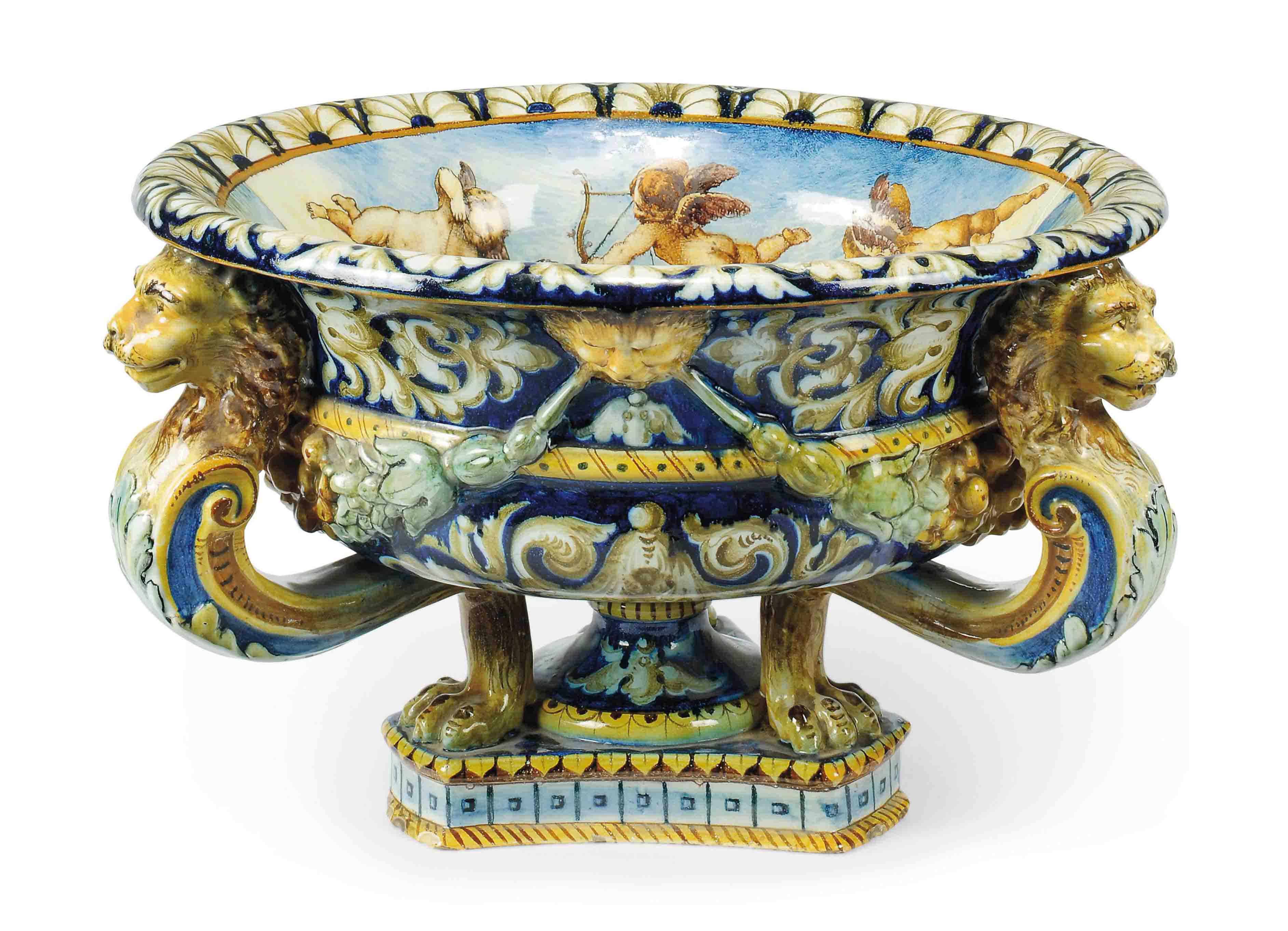 AN ITALIAN MAIOLICA CENTREPIECE
19TH CENTURY, UNDERGLAZE BLUE F MARK
Details
AN ITALIAN MAIOLICA CENTREPIECE 19TH CENTURY, UNDERGLAZE BLUE F MARK The shallow bowl painted with the Birth of Venus, Venus being pulled by a dolphin surrounded by figures, three winged putti firing arrows above, the three handles modelled with the head and feet of a lion, on trefoil base The bowl 19 in. (48.2 cm.) diam.
Brought to you by
Ashley Devenish
Sale Enquiries
Check the condition report or get in touch for additional information about this
Condition Report
If you wish to view the condition report of this lot, please sign in to your account.
Sign in
View Condition Report
More From

Christie's Interiors