Lot Content
Global notice
COVID-19 Important notice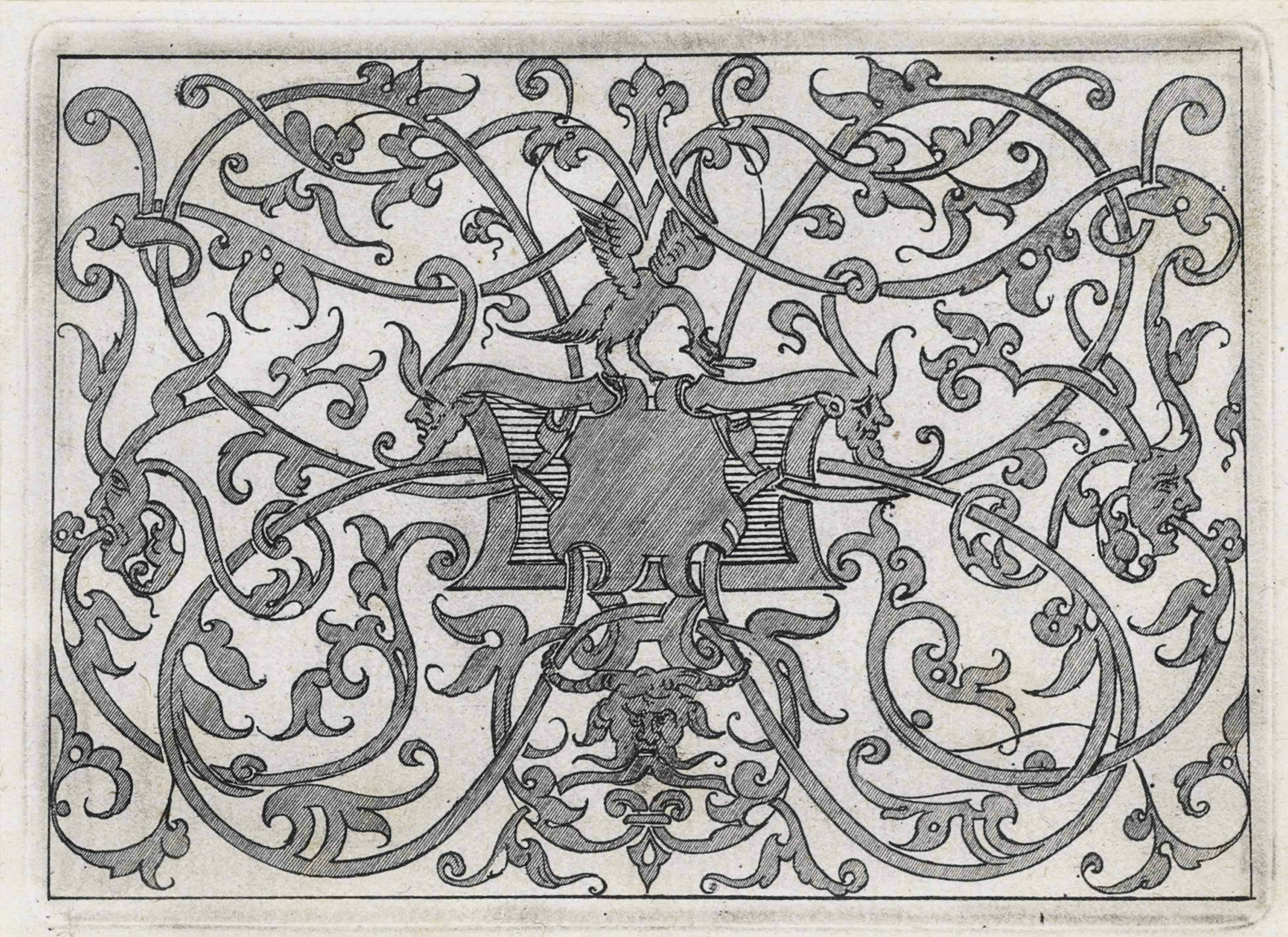 ANDROUET DU CERCEAU, Jacques (ca. 1520-1586).
Details
ANDROUET DU CERCEAU, Jacques (ca. 1520-1586).

Livre contenant passement de moresques trèsutile a toutes gens exercant ledict art (Geymller 321)

the set of 19 etchings, 1563, lacking the title plate, very fine impressions of this extremely rare series of Moorish ornament designs, published by Martin Peeters van Gheelen, Antwerp, 1563, printed on fine laid paper without watermarks, with narrow margins or trimmed just inside the platemark, all window -mounted to modern album sheets, in 19th century calf gilt, bound by Pagnant.
Plates: 4 1/2 x 3 3/8 in. (115 x 84 mm.) (and similar)
Sheets: 4 3/4 x 3 1/2 in. (122 x 90 mm.)
Overall: 10 1/8 x 7 7/8 in. (255 x 200 mm.)

Provenance:
Acquired from Marlborough Fine Books, 1993.

Only one complete copy, including the title page, of this delicately printed series is known to exist. It was sold at the sale of Henri Destailleur in 1895.

More from

The Collection of Arthur & Charlotte Vershbow Part Three: The Baroque and Rococo Periods