Home page
Global notice
COVID-19 Important notice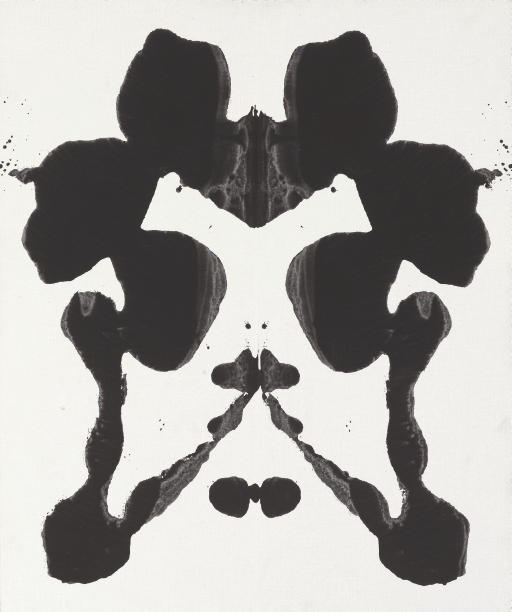 "I was trying to do these to actually read into them and write about them, but I never really had the time to do that. So I was going to hire somebody to read into them, to pretend that it was me, so that they'd be a little more ...interesting. Because all I would see would be a dog's face or something like a tree or a bird or a flower. Somebody else could see a lot more." (Andy Warhol as quoted in A. Warhol, America, New York, 1985, pp.126-129)
Andy Warhol (1928-1987)
Rorschach
Details
Andy Warhol (1928-1987)
Rorschach
stamped twice with the Estate of Andy Warhol and the Andy Warhol Art Authentication Board stamps and numbered 'PA75.067' (on the overlap) and numbered again 'PA75.067' (on the stretcher)
synthetic polymer and silkscreen ink on canvas
24 x 20 in. (61 x 53.3 cm.)
Painted in 1984.

Provenance
The Estate of Andy Warhol and The Andy Warhol Foundation for the Visual Arts, New York
Gagosian Gallery, New York
Skarstedt Fine Art, New York
Acquired from the above by the present owner

More from

Post-War And Contemporary First Open