Browse Lots
Global notice
COVID-19 Important notice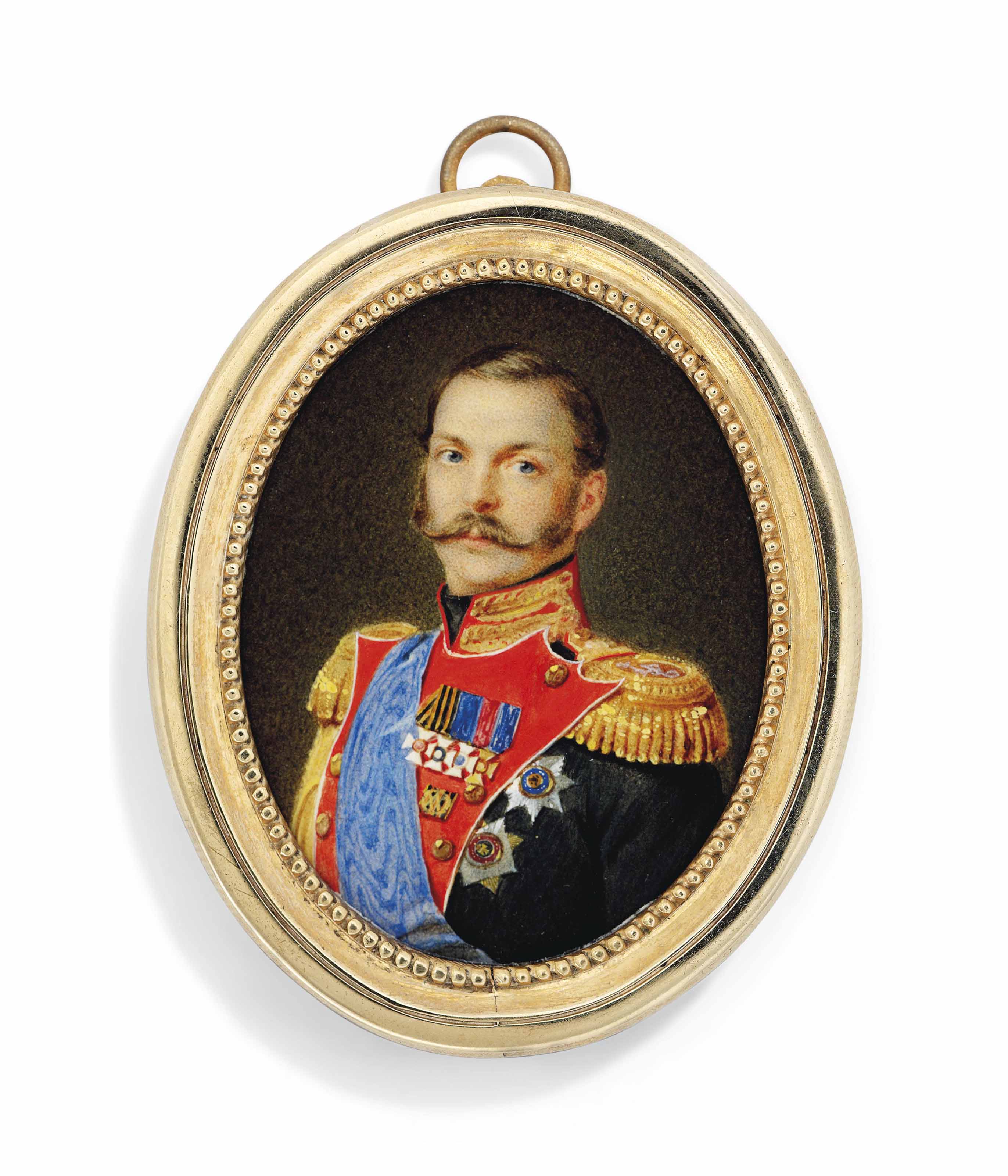 ATTRIBUTED TO ALOIS GUSTAV ROCKSTUHL (RUSSIAN, 1798-1877)
Details
ATTRIBUTED TO ALOIS GUSTAV ROCKSTUHL (RUSSIAN, 1798-1877)
Alexander II (1818-1881), Tsar of Russia 1855-1881, in the Imperial Russian uniform of dark green coat with heavily gold-embroidered red collar and red facings, wearing the blue moiré sash and breast-star of the Imperial Russian Order of St Andrew, the Russian Military Order of St George, the Order of St Vladimir, the badge of 20 years of Distinguished Military Service and other orders
on card
oval, 1¾ in. (45 mm.) high, gilt-metal frame with easel stand

Provenance
Grand Duchess Olga Alexandrovna (1882-1960), the sitter's granddaughter.
Sotheby's, Geneva, 21 May 1992, lot 16 (as by Iwan Winberg).

Brought to you by
Matilda Burn
Administrator, European Ceramics
Check the condition report or get in touch for additional information about this
Condition Report
If you wish to view the condition report of this lot, please sign in to your account.
Sign in
View condition report
More from

Centuries of Style: Silver, European Ceramics, Portrait Miniatures and Gold Boxes