Upcoming Auctions and Events
Global notice
COVID-19 Important notice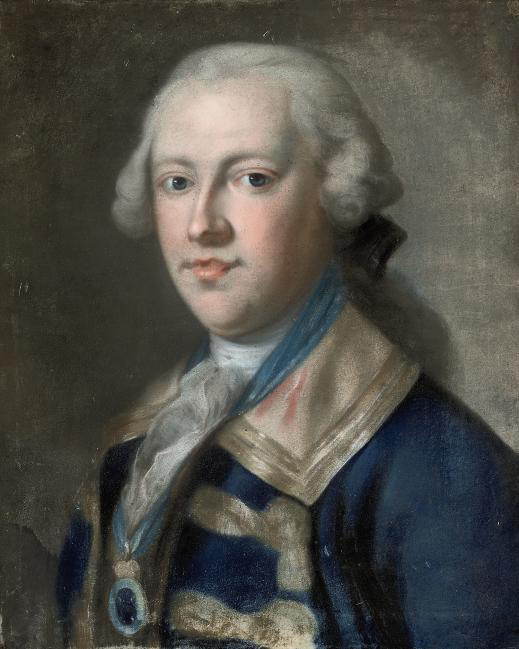 Attributed to François-Xavier Vispré (French, c.1730- 1794)
Portrait of a gentleman possibly George Frederick Nugent, Lord Delvin, later 7th Earl of Westmeath (1760-1814), half-length, wearing the insignia of the Order of St Patrick
Details
Attributed to François-Xavier Vispré (French, c.1730- 1794)
Portrait of a gentleman possibly George Frederick Nugent, Lord Delvin, later 7th Earl of Westmeath (1760-1814), half-length, wearing the insignia of the Order of St Patrick
pastel
20 x 16 in. (50.8 x 40.7 cm.)

Sale Room Notice
Please note that the cataloguing should read Attributed to François-Xavier Vispré and not as stated in the catalogue.
It has been suggested that the sitter is George Frederick Nugent, then Lord Delvin, later 7th Earl of Westmeath (1760-1814), the secretary of the Order of St Patrick.
Christie's are very grateful to Neil Jeffares for his assistance with the attribution and identification of the sitter.

Condition Report
If you wish to view the condition report of this lot, please sign in to your account.
Sign in
View condition report
;
More from

Christie's Interiors