Lot Content
Global notice
COVID-19 Important notice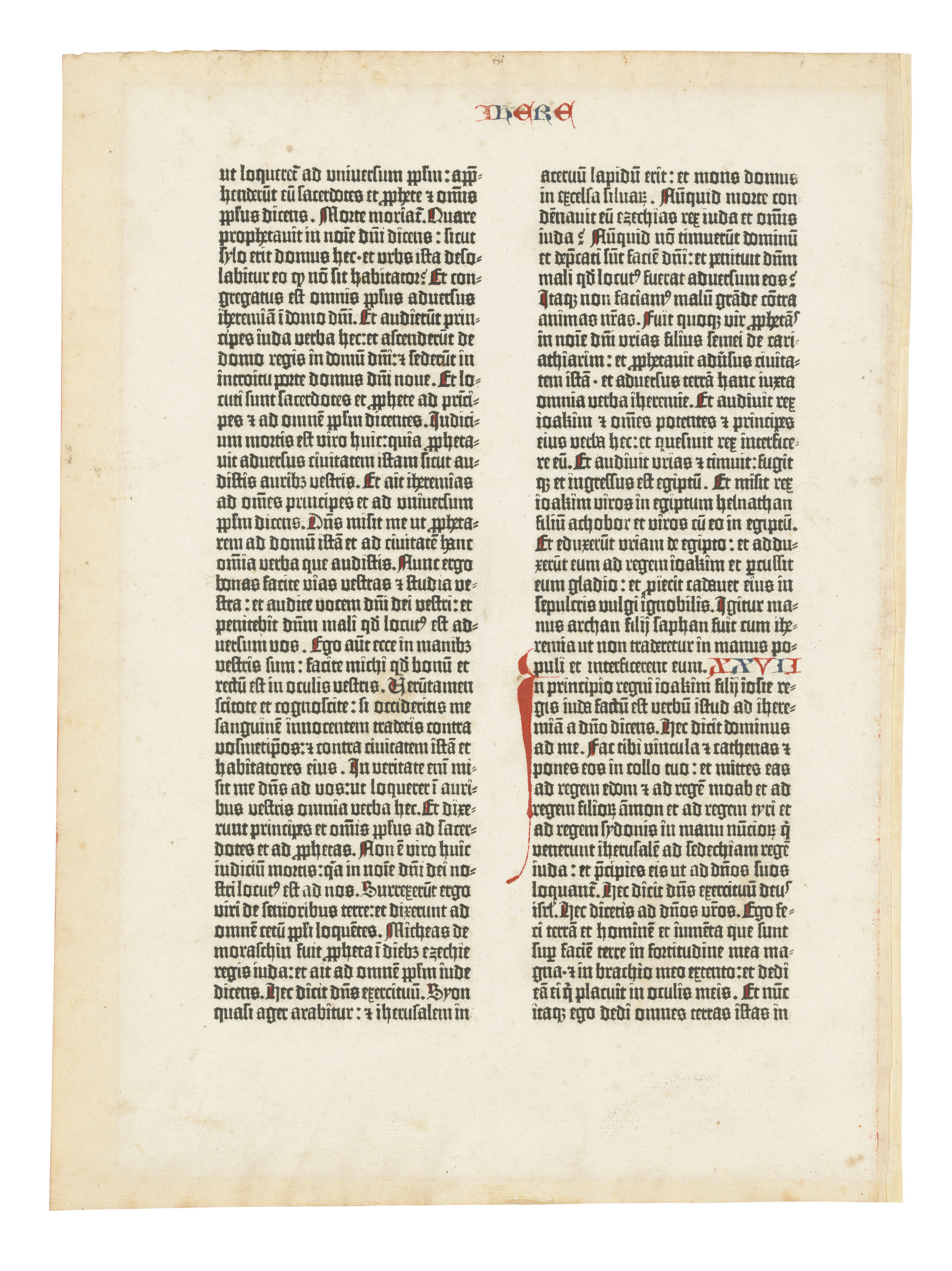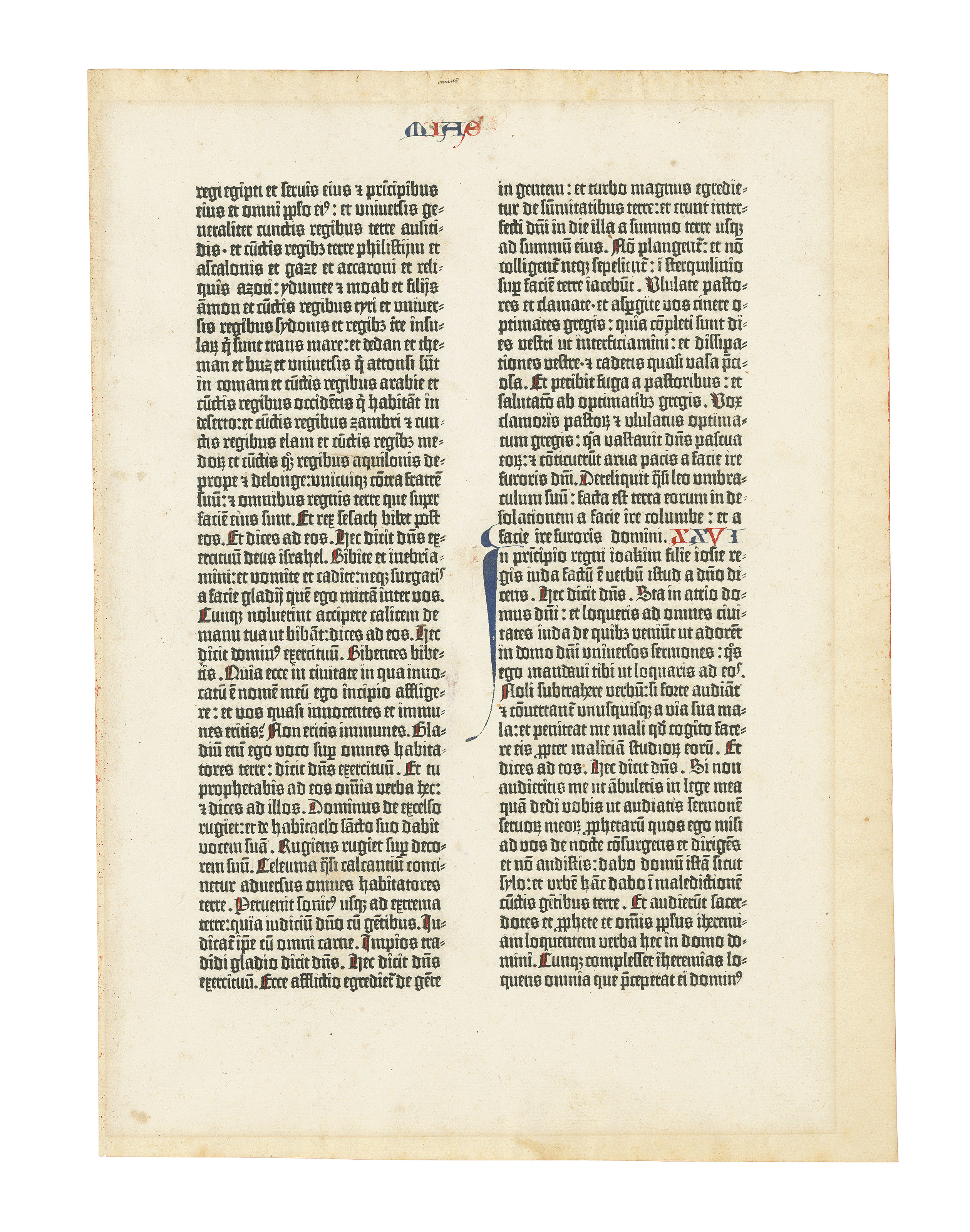 These lots have been imported from outside the EU … Read more
BIBLIA LATINA. [Mainz: Johann Gutenberg and Johann Fust, 1455].
Details
BIBLIA LATINA. [Mainz: Johann Gutenberg and Johann Fust, 1455].

A leaf from the Gutenberg Bible, the first substantial book ever printed with moveable type, this leaf retaining the rubricator's guide for the heading. The 'Noble Fragment' belongs to an imperfect copy of the Gutenberg Bible, which was divided by Gabriel Wells, a New York book dealer, and dispersed as single leaves or larger fragments, the individual leaves mostly accompanied by Newton's bibliographical essay, as here. The copy had previously formed part of the collection of Maria von Sulzbach (1721-94, wife of Carl Theodore, Electoral Prince of the Palatinate and subsequently Electoral Prince of Bavaria); the Hofbibliothek at Mannheim; the Royal Library at Munich (sold as a duplicate in 1832); and Robert Curzon, Baron Zouche (1810-73) and his descendants. It was sold at auction in 1920 (Sotheby's, 9 November, lot 70) to Joseph Sabin, who in turn sold it to Wells. H *3031; BMC I, 17; GW 4201; Needham Census (PBSA, 79, 1985), P-18; Norman, Pictorial Census, pp.253-8; Goff B-526.

Royal folio (c.369 x 256mm). Single leaf from the Old Testament, containing Jeremiah 25:19 to Jeremiah 27:6. 42 lines, double column. Type: 1:140G. Rubricated in red and blue with headlines in alternating red and blue lombard letters, rubricator's guide for the heading written at extreme top margin, 2 chapter initials with numerals alternating in red and blue, red capital strokes. Watermark: bull's head. (Tiny hole.)

Special Notice

These lots have been imported from outside the EU for sale using a Temporary Import regime. Import VAT is payable (at 5%) on the Hammer price. VAT is also payable (at 20%) on the buyer's Premium on a VAT inclusive basis. When a buyer of such a lot has registered an EU address but wishes to export the lot or complete the import into another EU country, he must advise Christie's immediately after the auction.
Brought to you by
Sophie Hopkins
Specialist
More from

Valuable Books and Manuscripts