Lot Content
Global notice
COVID-19 Important notice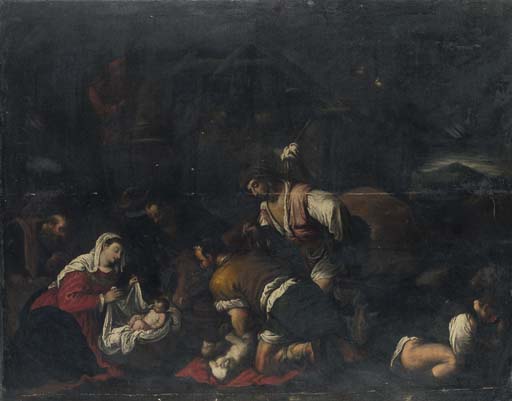 Where there is no symbol Christie's generally sell… Read more
Cerchia di Jacopo da Ponte, il Bassano (Bassano del Grappa circa 1510-1592)
Adorazione dei pastori
Details
Cerchia di Jacopo da Ponte, il Bassano (Bassano del Grappa circa 1510-1592)
Adorazione dei pastori
olio su tela
155 x 196.5 cm.

Special Notice

Where there is no symbol Christie's generally sells lots under the Margin Scheme. The final price charged to Buyer's for each lot, is calculated in the following way: 24% on the hammer price of the first € 150,000,00 18.5% on the hammer price for any amount in excess of € 150,000,00.
More from

Old Master Paintings and Drawings