Lot Content
COVID-19 Important notice
Read more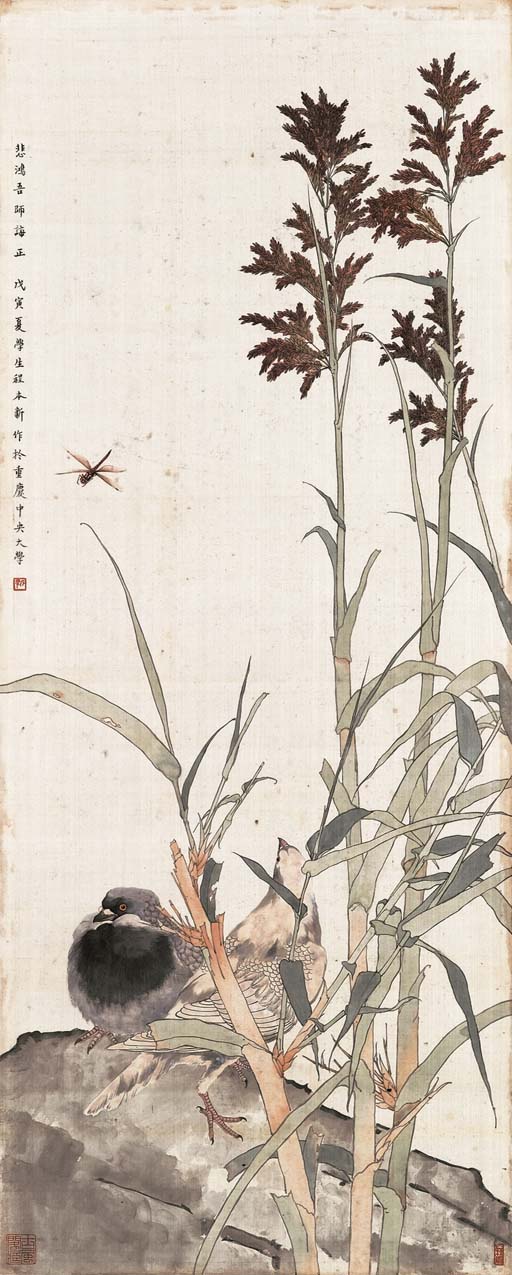 CHENG MUXIN (19TH-20TH CENTURY)
Details
CHENG MUXIN (19TH-20TH CENTURY)
Pigeons
Hanging scroll, ink and colour on silk
102 x 41 cm. (40 x 16 1/8 in.)
Inscribed and signed, with two seals of the artist
Dated wuyin year (1938)
Dedicated to Beihong
Titleslip by Xu Beihong
One collector's seal
NOTE:
Cheng Muxin was a student of Xu Beihong in the Central Academy in Chongqing. This painting was chosen by Xu Beihong as one of the exhibited paintings in India, and afterwards dedicated to Huang Manshi.

Provenance
Gu Feng Ge Collection including important paintings by Xu Beihong owned by Huang Manshi and Haung Menggui


More From

Fine Modern Chinese Paintings