Lot Content
COVID-19 Important notice
Read More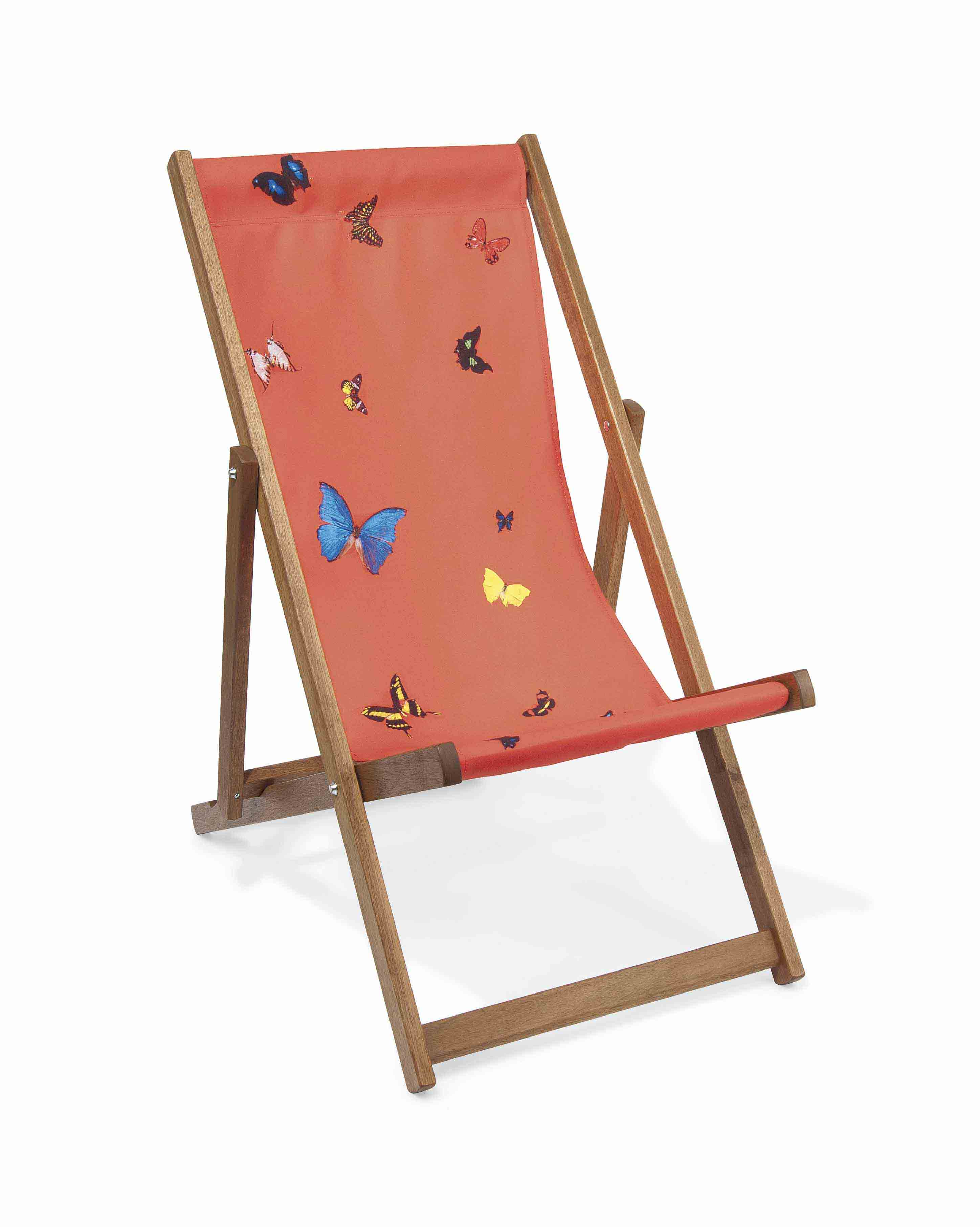 Artist's Resale Right ("Droit de Suite"). Artist's Resale Right Regulations 2006 apply to this lot, the buyer agrees to pay us an amount equal to the resale royalty provided for in those Regulations, and we undertake to the buyer to pay such amount to the artist's collection agent.
VAT rate of 20% is payable on hammer price and buyer's premium
Damien Hirst (b. 1965)
Deckchair
Details
Damien Hirst (b. 1965) Deckchair screenprint in colours on fabric with wood support, 2008, etched signature on a stainless steel plaque, from the unlimited edition, published by Other Criteria, London, in good condition 775 x 1219 x 584 mm.
Special Notice

Artist's Resale Right ("Droit de Suite"). Artist's Resale Right Regulations 2006 apply to this lot, the buyer agrees to pay us an amount equal to the resale royalty provided for in those Regulations, and we undertake to the buyer to pay such amount to the artist's collection agent.
VAT rate of 20% is payable on hammer price and buyer's premium
Brought to you by
Check the condition report or get in touch for additional information about this
Condition Report
If you wish to view the condition report of this lot, please sign in to your account.
Sign in
View Condition Report
More From

Old Master, Modern and Contemporary Prints including Property from the Estate of Ernst Beyeler