Lot Content
COVID-19 Important notice
Read More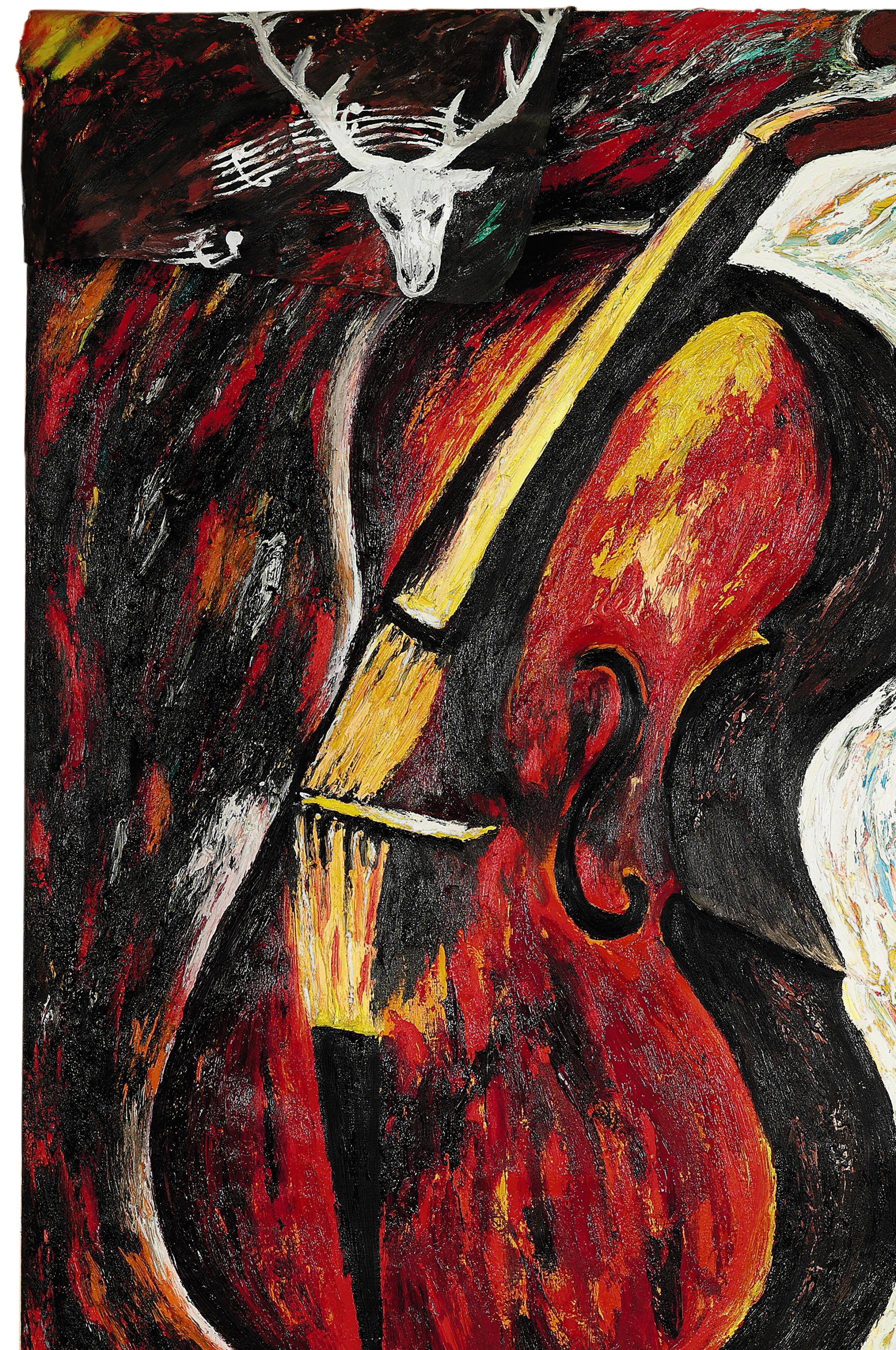 No VAT will be charged on the hammer price, but VAT at 17.5% will be added to the buyer's premium, which is invoiced on a VAT inclusive basis.
Artist's Resale Right ("Droit de Suite"). Artist's Resale Right Regulations 2006 apply to this lot, the buyer agrees to pay us an amount equal to the resale royalty provided for in those Regulations, and we undertake to the buyer to pay such amount to the artist's collection agent.
Please note Payments and Collections will be unavailable on Monday 12th July 2010 due to a major update to the Client Accounting IT system. For further details please call +44 (0) 20 7839 9060 or e-mail info@christies.com
PROPERTY FROM AN IMPORTANT EUROPEAN COLLECTION 
Enzo Cucchi (b. 1949)
Lo zingaro calvo
Details
Enzo Cucchi (b. 1949) Lo zingaro calvo signed, titled and dated '1981 Enzo Cucchi LO ZINGARO CALVO' (on the reverse) oil and metal collage on canvas 81¼ x 53½ x 15 5/8in. (206 x 135.8 x 40cm.) Painted in 1981
Provenance
Galerie Paul Maenz, Cologne.
Galerie Schellmann & Klüser, Munich.
Acquired from the above by the present owner circa early 1980s.

Exhibited
Aachen, Suermondt-Ludwig Museum, Junge expressive Kunst aus Italien und Deutschland, March-May 1983 (illustrated in colour, p. 13).
Saarbrücken, Saarland Museum (on extended loan, 1983-1988).
Antwerp, Museum van Hedendaagse Kunst (on extended loan, 1988-1993).

Special Notice

No VAT will be charged on the hammer price, but VAT at 17.5% will be added to the buyer's premium, which is invoiced on a VAT inclusive basis.
Artist's Resale Right ("Droit de Suite"). Artist's Resale Right Regulations 2006 apply to this lot, the buyer agrees to pay us an amount equal to the resale royalty provided for in those Regulations, and we undertake to the buyer to pay such amount to the artist's collection agent.
Please note Payments and Collections will be unavailable on Monday 12th July 2010 due to a major update to the Client Accounting IT system. For further details please call +44 (0) 20 7839 9060 or e-mail info@christies.com
Brought to you by
More From

Post War and Contemporary Art Day Auction