Upcoming Auctions and Events
Global notice
COVID-19 Important notice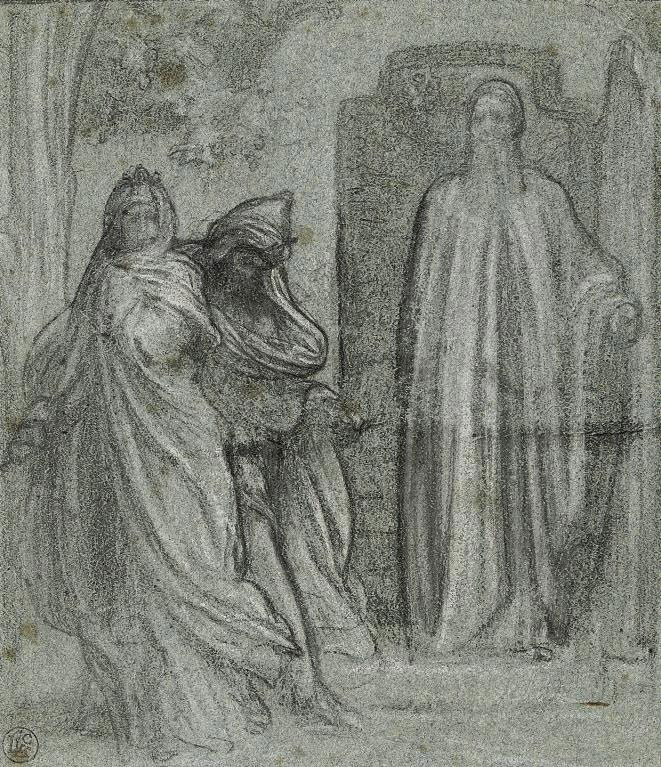 Frederic Lord Leighton, P.R.A., R.W.S. (1830-1896)
Study for 'Jezabel and Ahab, having caused Naboth to be put to death, go down to take possession of his vineyard; they are met at the entrance by Elijah the Tishbite 'Hast thou killed, and also taken possession?''
Details
Frederic Lord Leighton, P.R.A., R.W.S. (1830-1896)
Study for 'Jezabel and Ahab, having caused Naboth to be put to death, go down to take possession of his vineyard; they are met at the entrance by Elijah the Tishbite 'Hast thou killed, and also taken possession?''
with studio stamp (lower left)
black and white chalk, on blue paper
6 x 5 1/8 in. (15.2 x 13 cm.)

Provenance
Henry S. Reitlinger (+); Sotheby's, London, 26 May 1954, lot 483 (sold to Jendwine for £8).
Sir Robert Witt.

Brought to you by
Antonia Vincent
Administrator
Check the condition report or get in touch for additional information about this
Condition Report
If you wish to view the condition report of this lot, please sign in to your account.
Sign in
View condition report
More from

Victorian & British Impressionist Pictures Including Drawings and Watercolours