Auction Results
Global notice
COVID-19 Important notice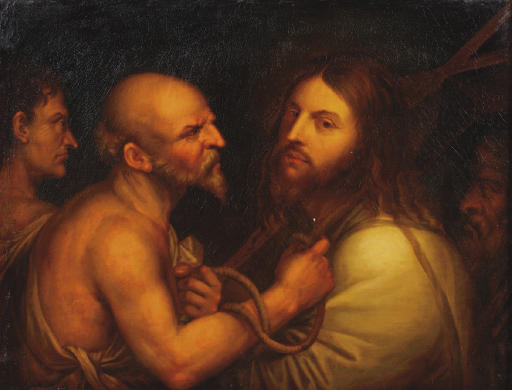 "!" Lots imported from outside the EU. The Buyer'… Read more
Gaetano Astolfini (active first half 19th Century) after Titian
The Mocking of Christ
Details
Gaetano Astolfini (active first half 19th Century) after Titian
The Mocking of Christ
inscribed 'Opera di Gaetano Astolfini Venezia 1824' (on the reverse)
oil on canvas
69.5 x 90.5 cm.

Provenance
Schloss Feldsberg, Valtice, before 1944.
Schloss Vaduz, Liechtenstein, 1944/1945.

Special Notice

"!" Lots imported from outside the EU. The Buyer's Premium is 37.05% incl. VAT over the first €5,000, plus 31.1% incl. VAT of the Hammer Price between €5,001 and €400,000, plus 21.58% incl. VAT of any amount in excess of €400,001.
Lot Essay
After the original in the Scuola di San Rocco, Venice.

More from

LIECHTENSTEIN: Property from the Collection of the Princely House of Liechtenstein.