Browse Lots
Global notice
COVID-19 Important notice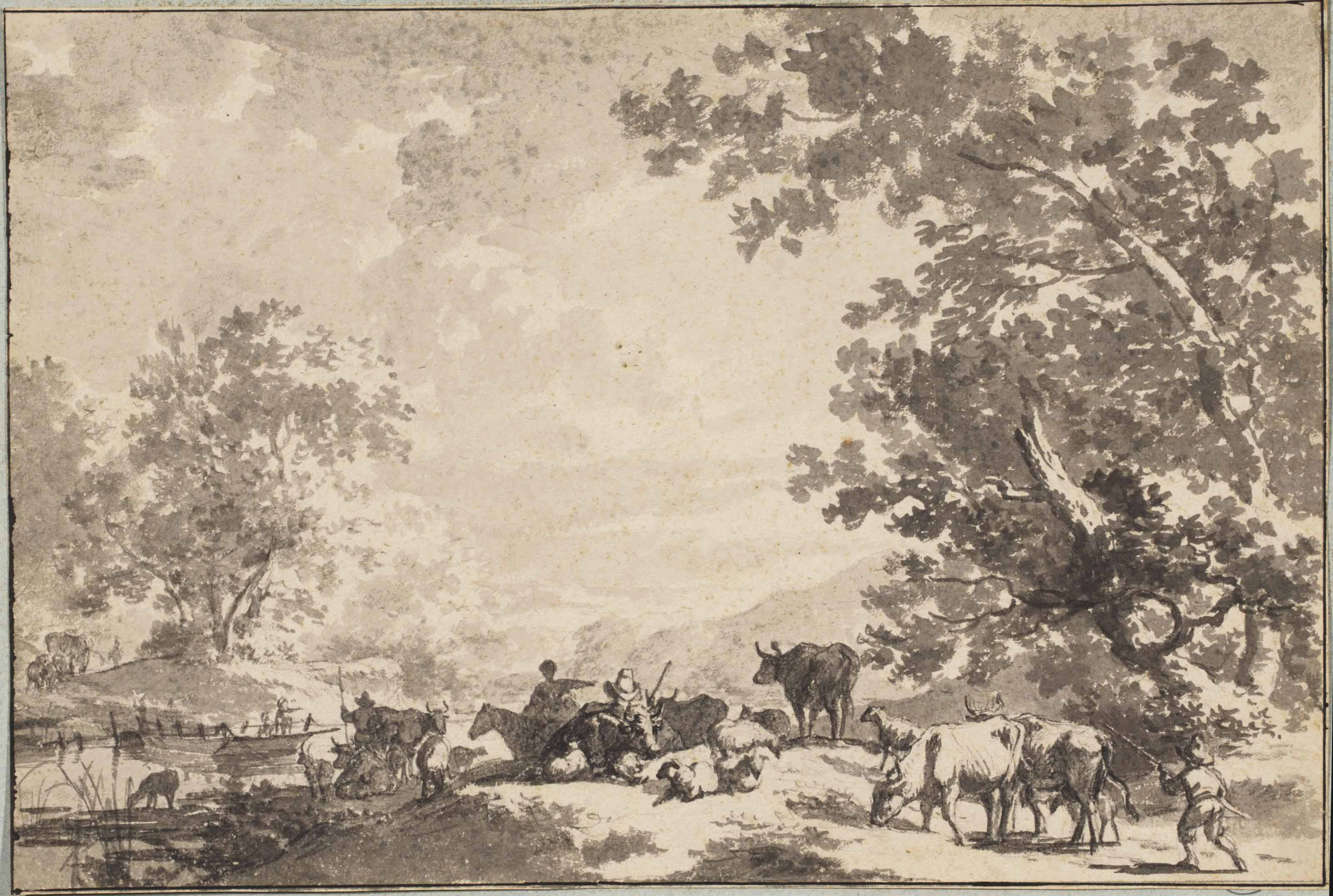 Jacob Cats (Altenau 1741-1799 Amsterdam)
Peasants and animals in a wooded river landscape
Details
Jacob Cats (Altenau 1741-1799 Amsterdam)
Peasants and animals in a wooded river landscape
inscribed and dated 'N279 Gedagten in Augustus 1777' (verso)
black chalk, grey wash, black ink framing lines
9½ x 14¼ in. (24 x 36 cm.)

Provenance
Vincent van Gogh (1866-1911), the cousin of the artist; R.W.P. de Vries, Amsterdam, 2-3 December 1913, lot 178.
A. Mos; R.W.P. de Vries, Amsterdam, 7-8 November 1928, lot number unknown; where purchased by I.Q. van Regteren Altena for 48.30 guilders (Inventory numbers: '538. t. J. Cats herders').

Literature
L.A. Schwartz, 'The "Thoughts" ("Gedagten") of Jacob Cats (1741-1799): Inscriptions on the numbered drawings of a prolific eighteenth-century draughtsman: An addition to the list of Jane Shoaf Turner (1990), Delineavit & Sculpsit, XXXI, December 2007, fig. 12.

Brought to you by
More from

The I.Q. van Regteren Altena Collection Part II. Dutch and Flemish Drawings from 1500-1900