Overview
Global notice
COVID-19 Important notice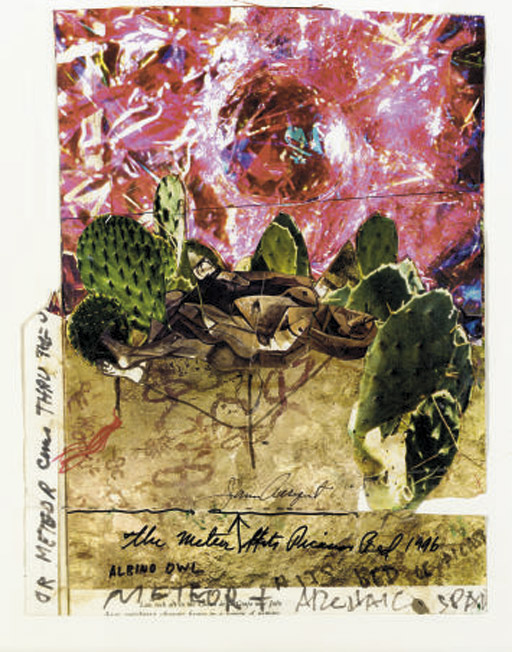 JAMES ROSENQUIST (American, b. 1933)
The Meteor Hits Picasso's Bed; including hand-written letter from James Rosenquist to Arnold Newman
Details
JAMES ROSENQUIST (American, b. 1933)
The Meteor Hits Picasso's Bed; including hand-written letter from James Rosenquist to Arnold Newman
signed, titled, dated and inscribed 'James Rosenquist/The Meteor Hits Picasso's Bed 1996/Albino Owl' (lower center); the letter inscribed and signed 'Dear Arnold:/I talked to your/secretary today. I'll/be happy to be interviewed/for your movie. Enclosed is the sketch/for "the Meteor hits Picasso's/bed." Best regards,/James Rosenquist' (center)
felt-tip pen, ink and collage on paper
17 1/4 x 13 in. (43.8 x 33 cm.)
Executed in 1996.

Condition Report
If you wish to view the condition report of this lot, please sign in to your account.
Sign in
View condition report