Browse Lots
Global notice
COVID-19 Important notice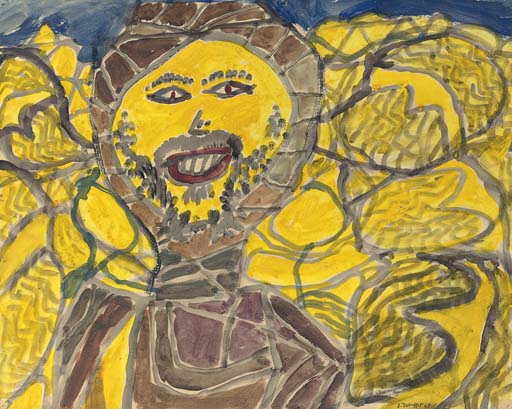 Property from the Estate of Pierre-Noël Matisse
Jean Dubuffet (1901-1985)
Bédouin au désert
Details
Jean Dubuffet (1901-1985)
Bédouin au désert
signed and dated 'J. Dubuffet 48' (lower right)
watercolor on paper
12 5/8 x 15 3/8 in. (32 x 39 cm.)
Painted in 1948.

Provenance
Pierre Matisse, New York
By descent to the late owner

Literature
M. Loreau, ed., Catalogue des travaux de Jean Dubuffet: Roses d'Allah, clowns du désert, Lausanne, 1967, fascicule IV, pp. 51 and 213, no. 69 (illustrated).

More from

Post-War and Contemporary Art Morning Session