Lot Content
COVID-19 Important notice
Read More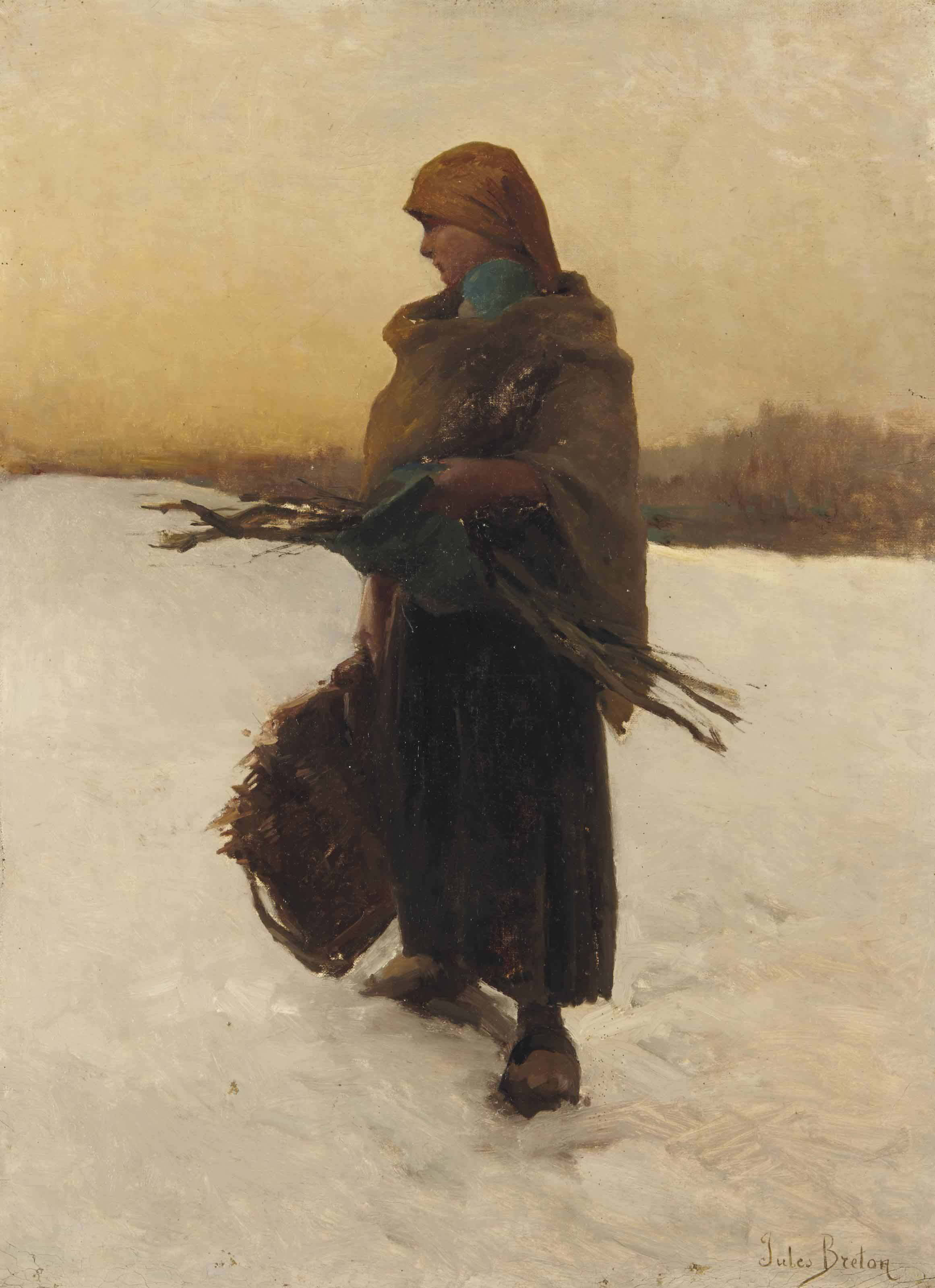 JULES ADOLPHE AIME LOUIS BRETON (COURRIERES 1827-1906 PARIS)
Ramasseuse de fagots et son enfant dans la neige
Details
JULES ADOLPHE AIME LOUIS BRETON (COURRIERES 1827-1906 PARIS) Ramasseuse de fagots et son enfant dans la neige signé 'Jules Breton' (en bas à droite) huile sur toile, non rentoilée 73,3 x 54,4 cm.
Provenance
Selon la tradition familiale, donné par l'artiste à Antoinette Lourdel, et par descendance.
Post Lot Text
A PEASANT IN THE SNOW, OIL ON CANVAS, UNLINED, SIGNED, BY JULES BRETON
Brought to you by
Bénédicte Wagner
Administratrice
Lot Essay
Une version de dimensions plus importantes de ce tableau est conservée au musée des Beaux-Arts d'Arras (inv. 983.1).
More From

Tableaux 1400-1900