Lot Content
Global notice
COVID-19 Important notice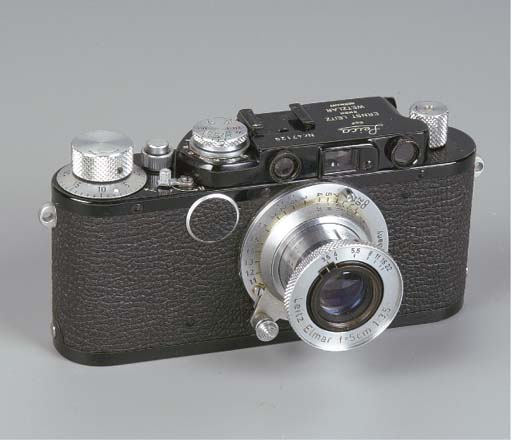 No VAT will be charged on the hammer price, but VA… Read more
Morning Session at 10.30am The Leica Collection of Willy Hahne 1912-1998 Willy Hahne was born in 1912 in Gummersbach in the German Rhineland. He discovered his love for photography at an early age using box and other roll film cameras and later on with the Kodak Retina system. Through a friend he came across the Leica M3 at the end of the 1950s and was deeply impressed, so much so that he began to concentrate more and more on Leitz and the Leica system. During the following decades of his life this passion led to the build up of a very substantial and complete collection, which presents in detail the technical development of the Leica camera and accessories. Together with other enthusiasts he founded in 1975 the German Leica Historica society. Willy Hahne died on 28 February, 1998. Willy Hahne wurde 1912 bei Gummersbach im Rheinland geboren. Schon sehr früh entdeckte er seine Liebe zur Fotografie und nutzte zunächst die Box und andere Rollfilm Kameras, später dann das Kodak "Retina"-System. Bei einem Freund sah er Ende der Fünfziger Jahre eine Leica M3 und war so beeindruckt, dass er sich immer mehr mit Leitz und dem Leica System beschäftigte. Wdhrend der nächsten Jahrzehnte seines Lebens führte diese Leidenschaft zum Aufbau einer sehr umfangreichen kompletten Sammlung, die die technische Entwicklung der Leica und des Zubehörs sehr detailliert widergibt. Zusammen mit anderen Liebhabern gründete er 1975 den Leica Historica e.V.
Leica I no. 47129
Details
Leica I no. 47129
(converted to IIf), black, white-filled engraving, chrome fittings, with a Leitz Elmar 5cm. f/3.5 lens no. 802519

Special Notice

No VAT will be charged on the hammer price, but VAT at 17.5% will be added to the buyer's premium, which is invoiced on a VAT inclusive basis.
Lot Essay
Condition: 3B(ii)
Cosmetic: Light signs of wear.
Mechanical: Apparently working.
Lenses: Clean and clear, minor handling marks.

;
More from

CAMERAS, MAGIC LANTERNS AND OPTICAL TOYS