Lot Content
Global notice
COVID-19 Important notice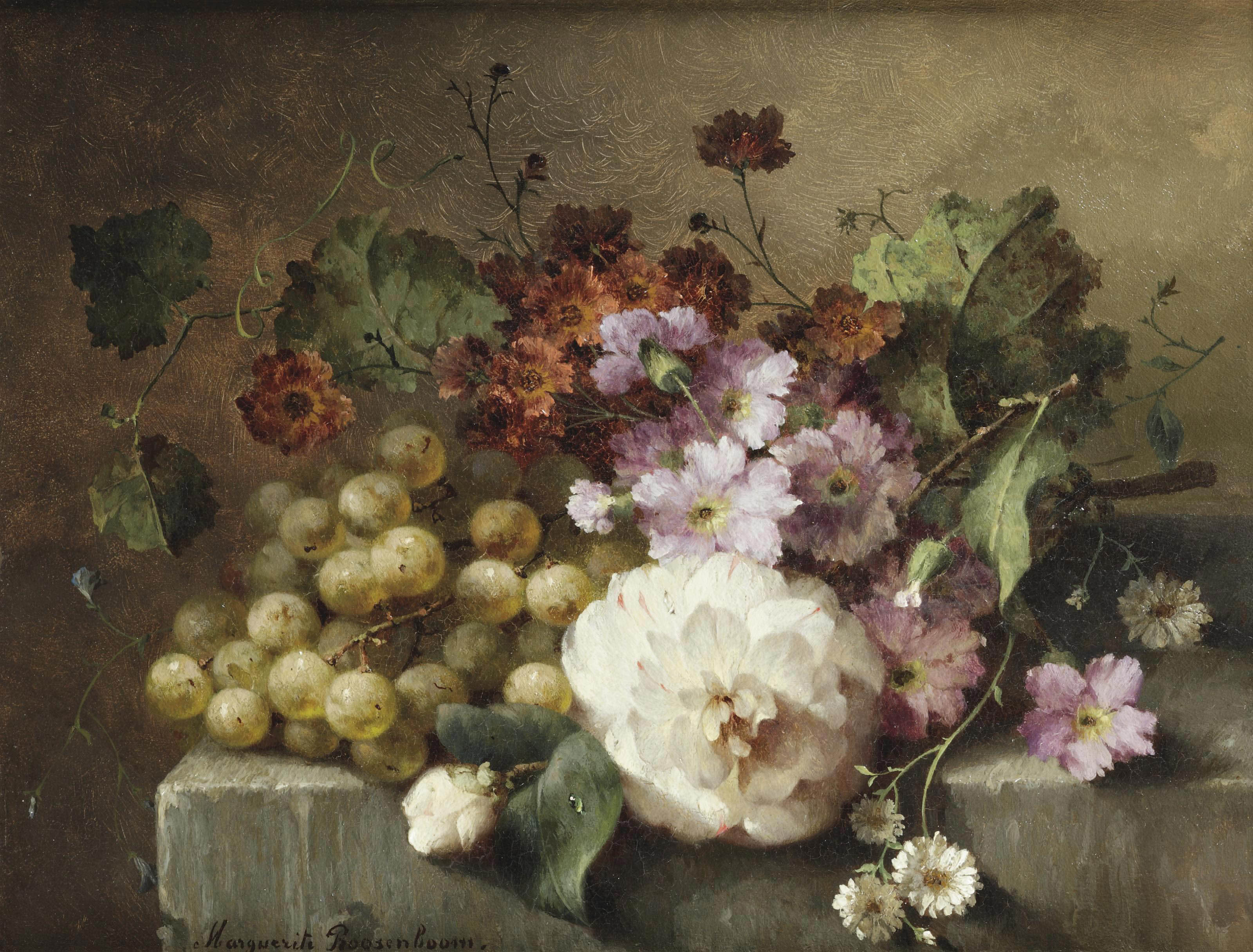 Margaretha Roosenboom (The Hague 1843-1896 Voorburg)
A camellia, carnations, grapes and other flowers on a marble ledge
Details
Margaretha Roosenboom (The Hague 1843-1896 Voorburg)
A camellia, carnations, grapes and other flowers on a marble ledge
signed 'Marguerite Roosenboom.' (lower left)
oil on panel
25.5 x 33.8 cm.

Brought to you by
Kimberley Oldenburg
All Lots
Check the condition report or get in touch for additional information about this
Condition Report
If you wish to view the condition report of this lot, please sign in to your account.
Sign in
View condition report
More from

Old Masters and 19th Century Art