Lot Content
COVID-19 Important notice
Read More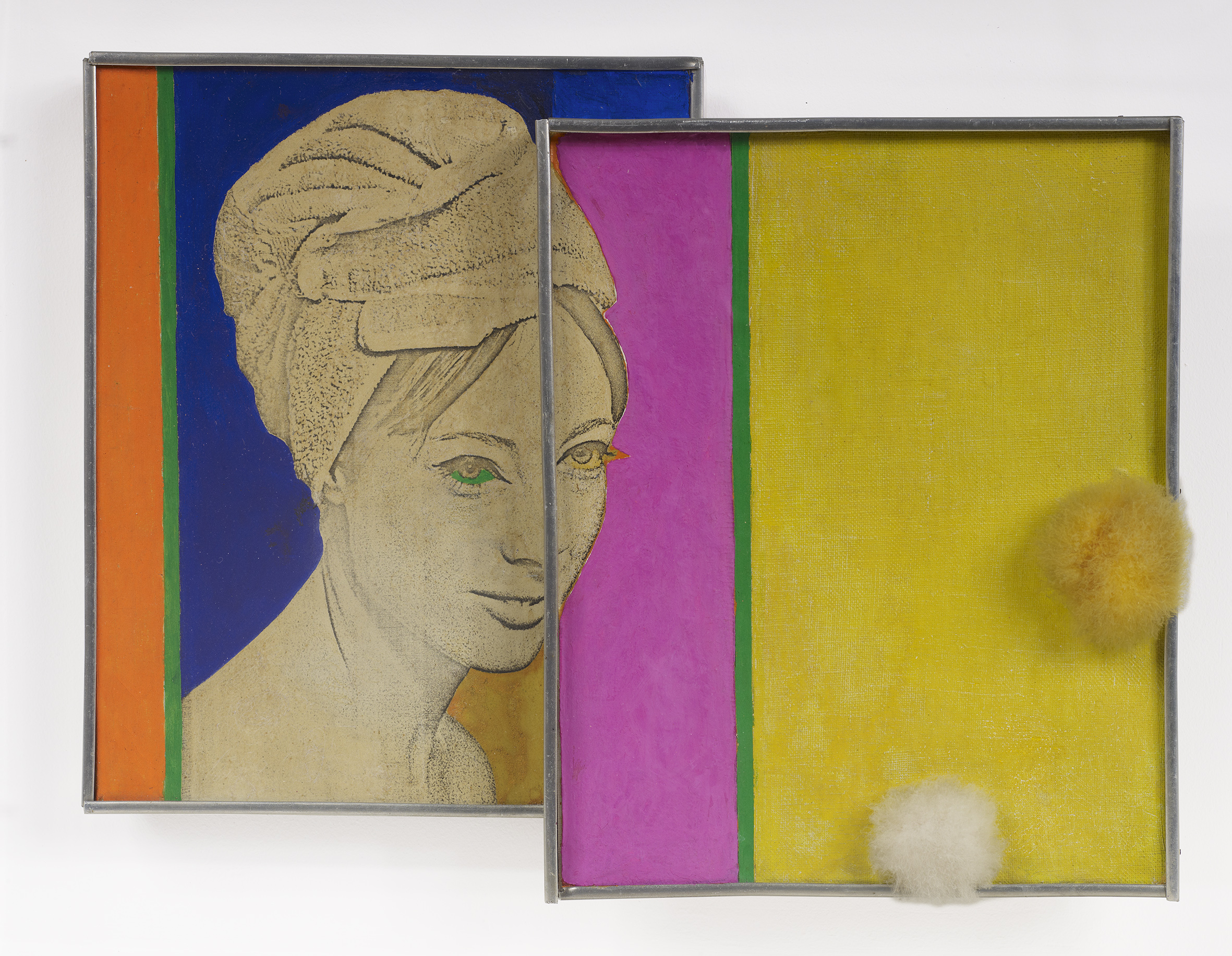 " f " : In addition to the regular Buyer's premium, a commission of 7% (i.e. 7.49% inclusive of VAT for books, 8.372% inclusive of VAT for the other lots) of the hammer price will be charged to the buyer. It will be refunded to the Buyer upon proof of export of the lot outside the European Union within the legal time limit.(Please refer to section VAT refunds)
MARTIAL RAYSSE (NÉ EN 1936)
La France en deux
Details
MARTIAL RAYSSE (NÉ EN 1936) La France en deux signé 'MARTIAL RAYSSE' et signé des initiales 'MR' (au dos); signé deux fois et titré deux fois 'France en deux' (sur le châssis) huile, impression photographique, collage, houppettes et feuilles en plastique sur deux toiles 30 x 39 x 5 cm. (11¾ x 15 3/8 x 2 in.) Réalisé en 1963.
Provenance
Galerie Alexander Iolas, New York
Acquis auprès de celle-ci par la famille du propriétaire actuel

Special Notice

" f " : In addition to the regular Buyer's premium, a commission of 7% (i.e. 7.49% inclusive of VAT for books, 8.372% inclusive of VAT for the other lots) of the hammer price will be charged to the buyer. It will be refunded to the Buyer upon proof of export of the lot outside the European Union within the legal time limit.(Please refer to section VAT refunds)
Post Lot Text
'LA FRANCE EN DEUX'; SIGNED AND SIGNED WITH INITIALS ON THE REVERSE, SIGNED TWICE AND TITLED TWICE ON THE STRETCHER; OIL, PRINTED PHOTOGRAPH, COLLAGE, POWDER PUFF AND PLASTIC LEAVES ON TWO CANVAVES.
Sale Room Notice
Inscrit à l'inventaire de l'Oeuvre de Martial Raysse - Non conforme à l'état d'origine par ajout de feuilles en plastique.
Les feuilles en plastique ne figurent pas sur la photographie de l'oeuvre telle qu'elle est inscrite à l'inventaire de l'Oeuvre de Martial Raysse.

The work is registered in Martial Raysse's archives - Does not correspond to its initial state as plastic leaves have been added.
The plastic leaves do not appear on the photograph of the work in the artist's archives.

Brought to you by
Eloïse Peyre
Administratrice
More From

Art Contemporain