Overview
Global notice
COVID-19 Important notice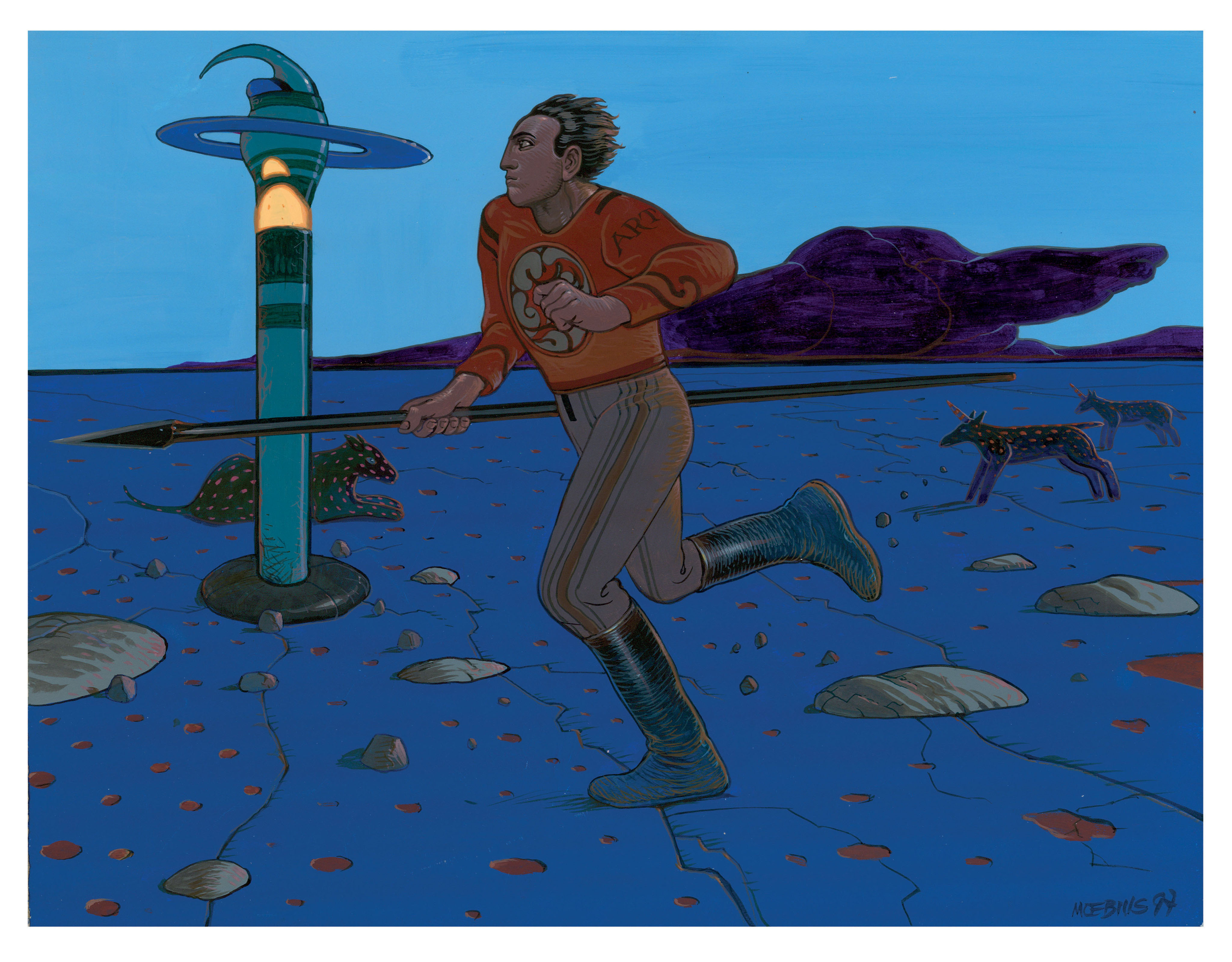 Details
MOEBIUS
Illustration originale réalisée en 1997 pour une exposition
Signée. Acrylique et encres sur carton
32,5 × 25 cm (12,8 × 9,84 in.)

Magnifique illustration du grand Moebius, l'un des inventeurs de la « bande dessinée de poésie » avec Le Major Fatal. Dans cette image énigmatique, un personnage évolue dans une semi-pénombre, littéralement « entre chien et loup », en passant une borne mystérieuse le pilum à la main. Chaque image de Moebius est comme un psychodiagnotic de Rorschach : on peut s'en servir pour se raconter une histoire tant la polysémie surréaliste de la scène est infinie. On notera dans cette image les influences possibles de Loustal dans la représentation des animaux et de Lorenzo Mattotti dans le traitement subtil des lumières et la saturation des couleurs.

Brought to you by
Check the condition report or get in touch for additional information about this
Condition Report
If you wish to view the condition report of this lot, please sign in to your account.
Sign in
View condition report
;
More from

Bande Dessinée & Illustration