Browse Lots
Global notice
COVID-19 Important notice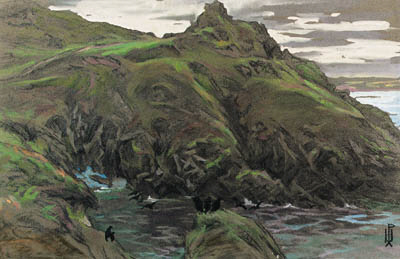 Nikolai Konstantinovich Rerikh [Roerich] (1874-1947)
Enlightenment
Details
Nikolai Konstantinovich Rerikh [Roerich] (1874-1947)
Enlightenment
signed with Cyrillic monogram 'NRKh' (lower right), the reverse with note of authentification, giving the possible location as 'Seashore in Britanny?', in Russian signed by Alexandre Benois, dated Paris February 1948
gouache on board
12 x 18in.

Lot Essay
From the style of the monogram this drawing may be dated circa 1921.

;