Lot Content
Global notice
COVID-19 Important notice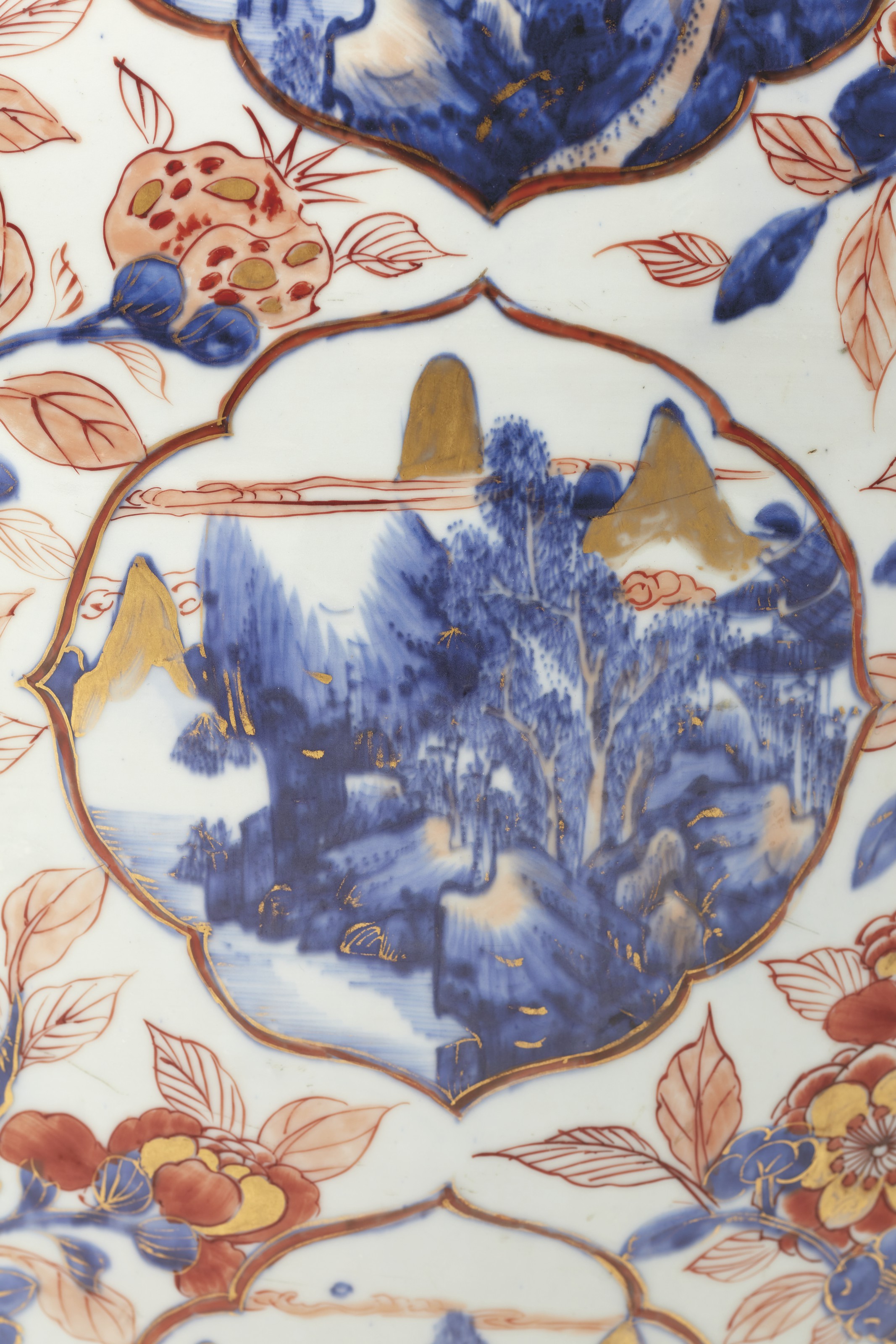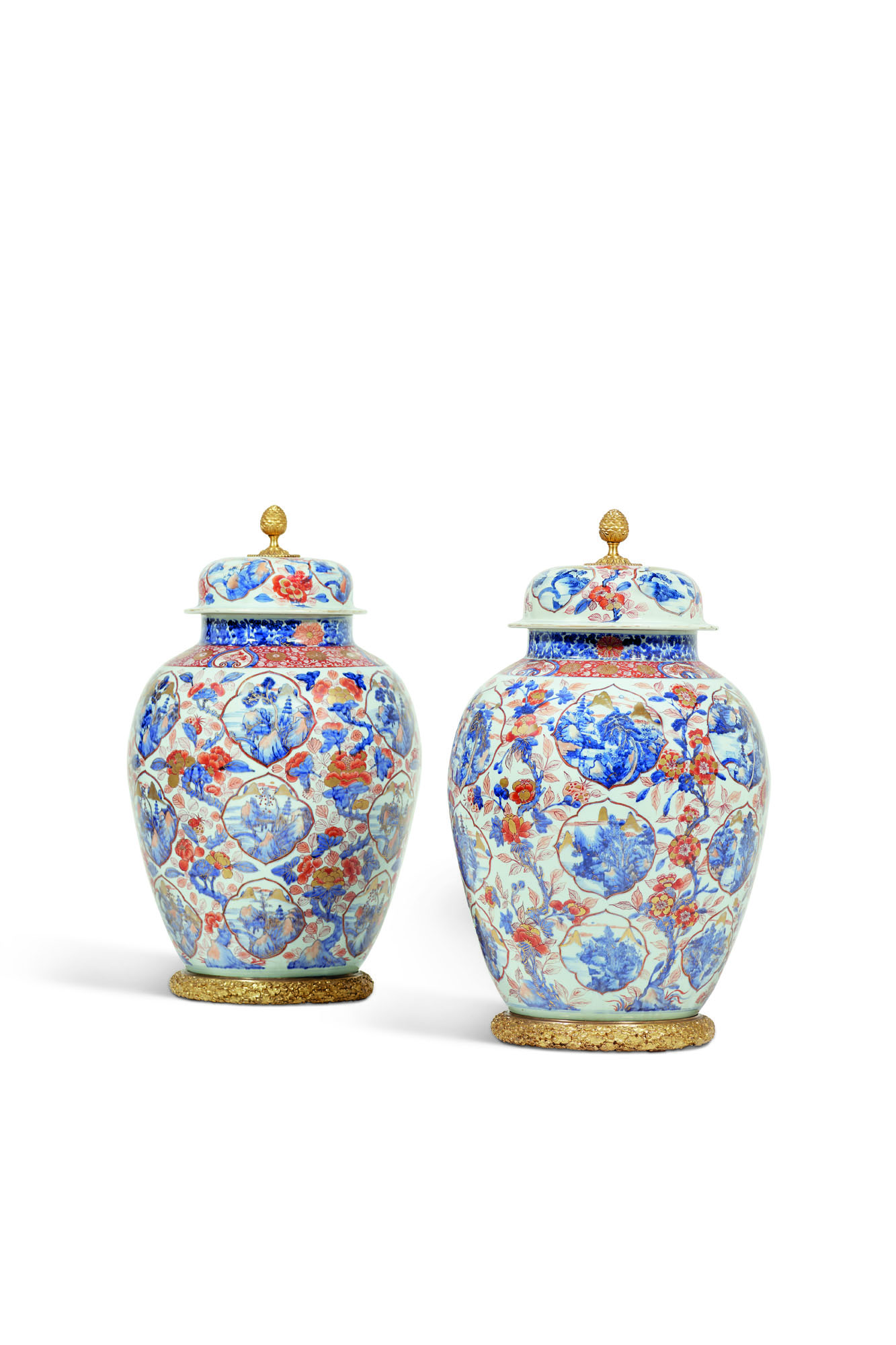 This item will be transferred to an offsite wareho… Read more
PAIRE DE GRANDES POTICHES COUVERTES EN PORCELAINE IMARI MONTEES EN BRONZE DORE
CHINE, DYNASTIE QING, ÉPOQUE KANGXI (1662-1722)
Details
PAIRE DE GRANDES POTICHES COUVERTES EN PORCELAINE IMARI MONTEES EN BRONZE DORE
CHINE, DYNASTIE QING, ÉPOQUE KANGXI (1662-1722)
Ornées de cartouches en forme de pétales figurant des paysages lacustres et montagneux, le fond à décor de branchages fleuris, le couvercle également orné de cartouches de paysages et fleurs, la prise en forme de bouton en bronze doré. La monture datant de la fin du XIXème siècle
H. totale: 78 cm. (30 ¾ in.)

Special Notice

This item will be transferred to an offsite warehouse after the sale. Please refer to department for information about storage charges and collection details.
Post Lot Text
A LARGE PAIR OF ORMOLU-MOUNTED IMARI JARS AND COVERS
CHINA, QING DYNASTY, KANGXI PERIOD (1662-1722)
Brought to you by
Hippolyte de la Féronnière
European Furniture & Works of Art
Check the condition report or get in touch for additional information about this
Condition Report
If you wish to view the condition report of this lot, please sign in to your account.
Sign in
View condition report
Lot Essay
Voir un exemple similaire dans Von Walter Bondy, Kang-Hsi, 1923, p. 119.


More from

The Collector : Le Goût Français