Browse Lots
COVID-19 Important notice
Read More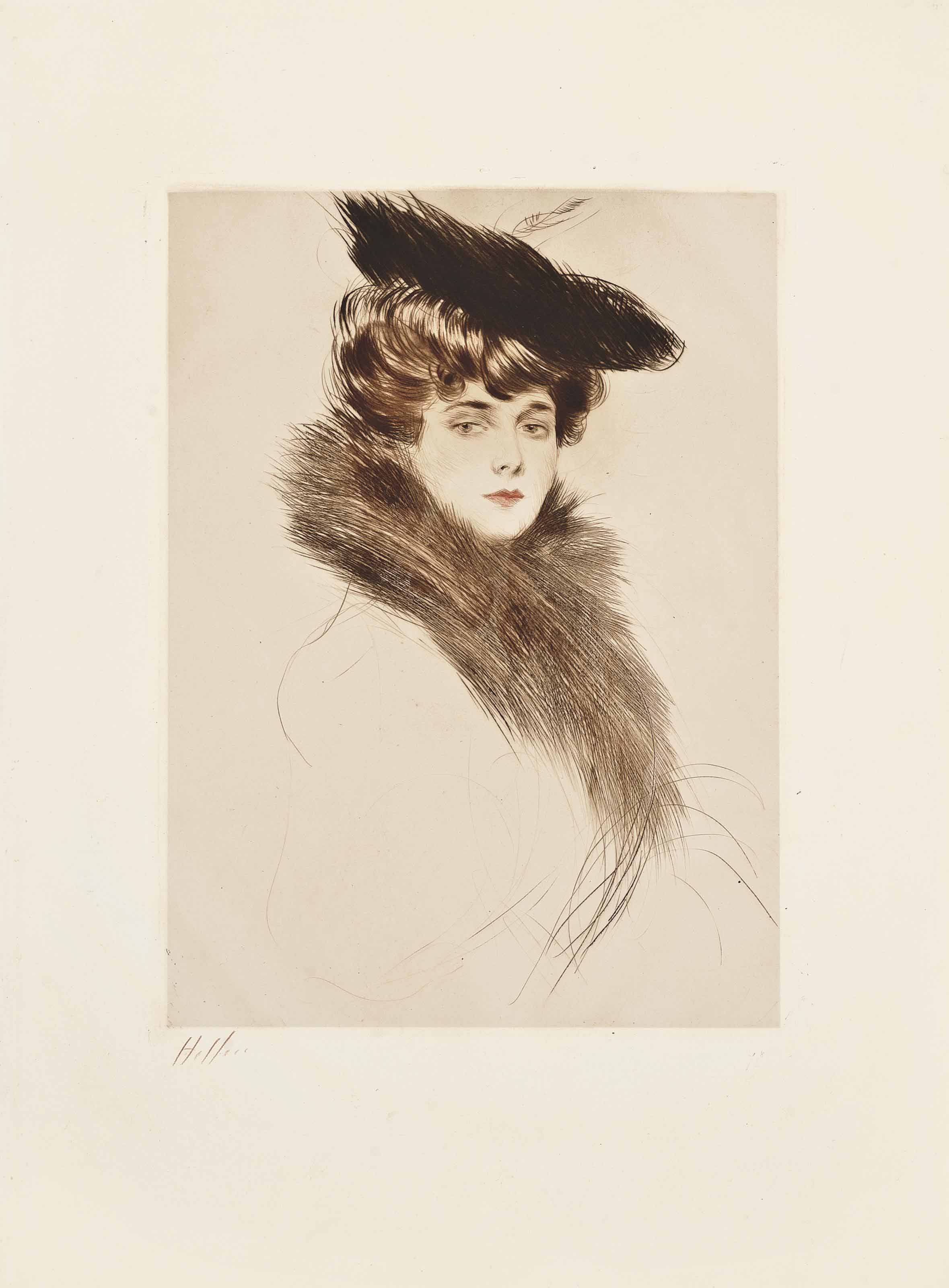 An Important Collection from the Estate of Madeleine Chéruit Madeleine Chéruit (d.1935) was one of the most fashionable Fench dressmakers of her time. Her house of courture took inspiration from the Belle Epoque through to the Jazz Age. Proust praised her talents in Within a Buddin Grove (Volume II of In Search of Lost Time): .. there are few dressmakers, one or two, Callot, although he works too much with lace, Doucet, Chéruit and sometimes Paquin. The rest of them, are hideous. Chéruit was a student of Ernest Randnitz, she worked with Lucien Lelong and contributed to the success of Paul Poiret. The House of Chéruit, was established in 1906 with over 100 employees, in the prestigious Hotel de Fontpertuis, Paris. Her clientele were the aristocrats and rich bourgeois and it was through these connections that she met the renowned French society portraitist Paul-Cesar Helleu and served as his model. Through this increadibly rare series of drypoint portraits, believed to be gifted by Helleu to Madame Chéruit we see the most exotic furs, fine dresses and hats adorned with her finest fabrics. Madame Chéruit embodied all the grace that characterized the Belle Epoque and transformed it to the ready-to-wear.
Paul César Helleu (1859-1927)
Portrait of Madame Cheruit (Montesquiou 29)
Details
Paul César Helleu (1859-1927) Portrait of Madame Cheruit (Montesquiou 29) drypoint, printed in sepia, with touches of hand colouring, on wove paper, signed in red crayon, traces of the number 78 in pencil lower right, faint staining at extreme left and right sheet edges, white staining extreme left and right sheet edges verso, faint handling creases, otherwise in good condition P. 395 x 295 mm., S. 590 x 435 mm.
Brought to you by
Check the condition report or get in touch for additional information about this
Condition Report
If you wish to view the condition report of this lot, please sign in to your account.
Sign in
View Condition Report
More From

500 Years of Printmaking