Browse Lots
Global notice
COVID-19 Important notice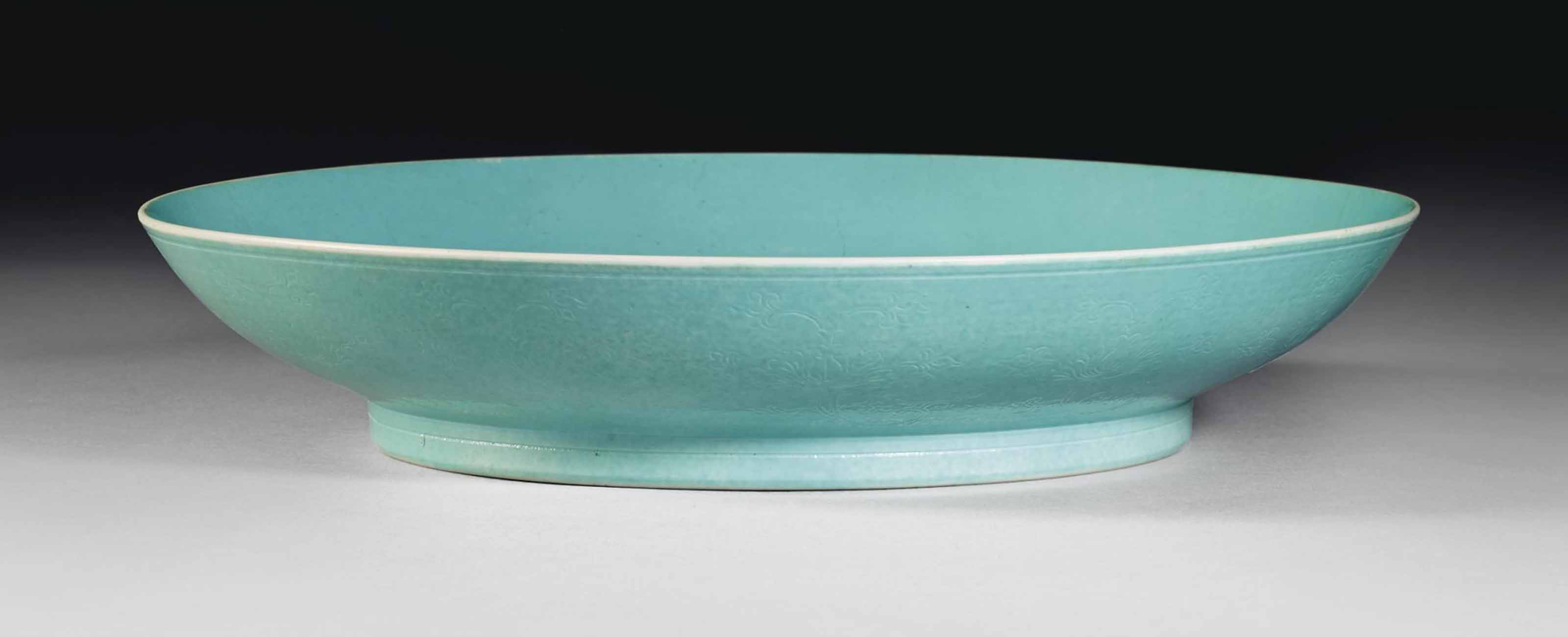 ƒ: In addition to the regular Buyer's premium, a c… Read more
PLAT EN PORCELAINE EMAILLEE TURQUOISE PALE
CHINE, DYNASTIE QING, MARQUE A SIX CARACTERES EN CACHET EN BLEU SOUS COUVERTE ET EPOQUE QIANLONG (1736-1795)
Details
PLAT EN PORCELAINE EMAILLEE TURQUOISE PALE
CHINE, DYNASTIE QING, MARQUE A SIX CARACTERES EN CACHET EN BLEU SOUS COUVERTE ET EPOQUE QIANLONG (1736-1795)
The dish is well potted and covered evenly in a pale turquoise glaze. The exterior of the dish is decorated with incised lotus flowers; small chip.
10½ in. (26.7 cm.) diam.

Special Notice

ƒ: In addition to the regular Buyer's premium, a commission of 5.5% inclusive of VAT of the hammer price will be charged to the buyer. It will be refunded to the Buyer upon proof of export of the lot outside the European Union within the legal time limit. (Please refer to section VAT refunds)
Post Lot Text
A PALE TURQUOISE-GLAZED DISH
CHINA, QING DYNASTY, QIANLONG SIX-CHARACTER SEAL MARK IN UNDERGLAZE BLUE AND OF THE PERIOD (1736-1795)