Browse Lots
Global notice
COVID-19 Important notice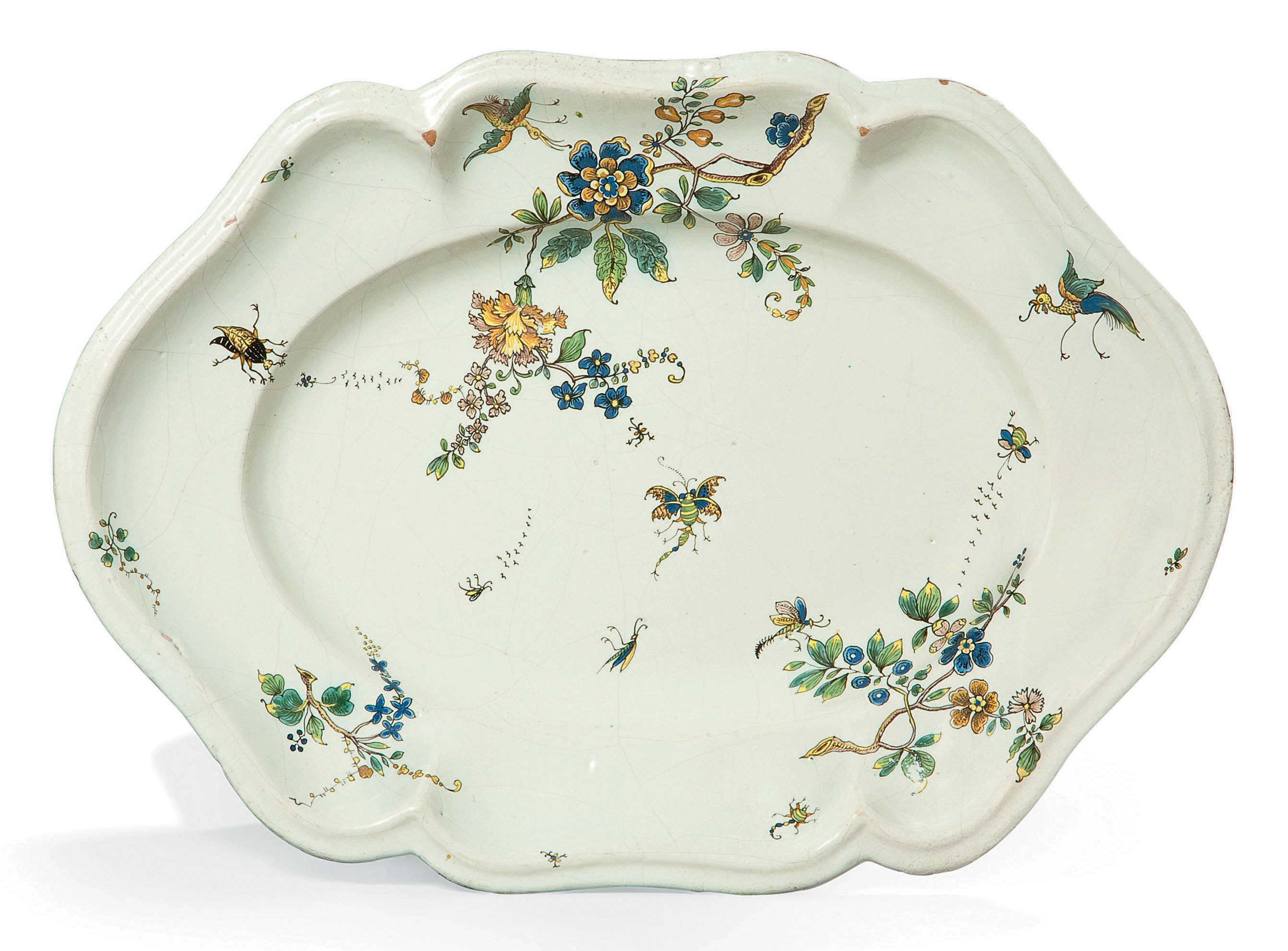 PLAT OVALE EN FAIENCE DU XVIIIEME SIECLE, PEUT-ETRE ALLEMAGNE
MARQUE EN BLEU C:L:/F.L:
Details
PLAT OVALE EN FAIENCE DU XVIIIEME SIECLE, PEUT-ETRE ALLEMAGNE
MARQUE EN BLEU C:L:/F.L:
De forme contournée, le bord moulé d'un double filet, à décor polychrome de grand feu, dans le style de la "technique mixte", de fleurs des Indes à branches ligneuses jaunes, oiseaux fantastiques et insectes, éclats, craquelures, égrenures
Longueur: 46 cm. (18¼ in.)

Post Lot Text
AN 18TH CENTURY CONTINENTAL FAIENCE OVAL MOULDED DISH, PERHAPS GERMANY
Brought to you by
Camille Rousselle
Administrateur Mobilier et Sculpture
Check the condition report or get in touch for additional information about this
Condition Report
If you wish to view the condition report of this lot, please sign in to your account.
Sign in
View condition report
More from

500 Ans: Arts Décoratifs Européens