Browse Lots
Global notice
COVID-19 Important notice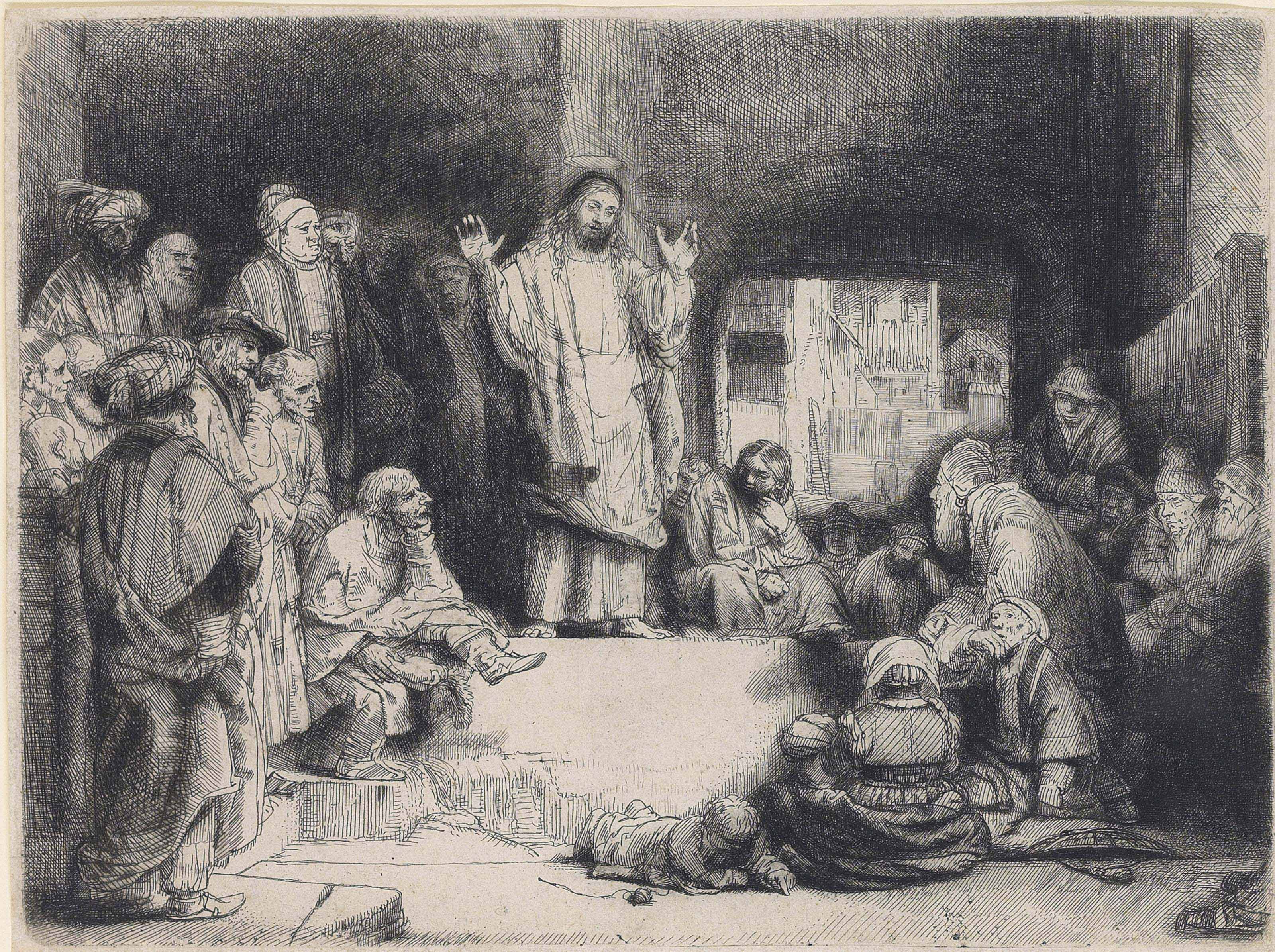 Rembrandt Harmensz. van Rijn
Christ preaching: 'La Petite Tombe' (B., Holl. 67; H. 256)
Details
Rembrandt Harmensz. van Rijn
Christ preaching: 'La Petite Tombe' (B., Holl. 67; H. 256)
etching with drypoint, circa 1652, watermark Strasbourg Lily, a fine, rich and even 'black sleeve' impression, printing with great contrast and much burr on the man in the front at left, some burr on Christ's cloak and left sleeve, with small margins, in excellent condition, framed
P. 154 x 207 mm., S. 157 x 210 mm.

Brought to you by
Check the condition report or get in touch for additional information about this
Condition Report
If you wish to view the condition report of this lot, please sign in to your account.
Sign in
View condition report
More from

Old Master Prints