Home page
Global notice
COVID-19 Important notice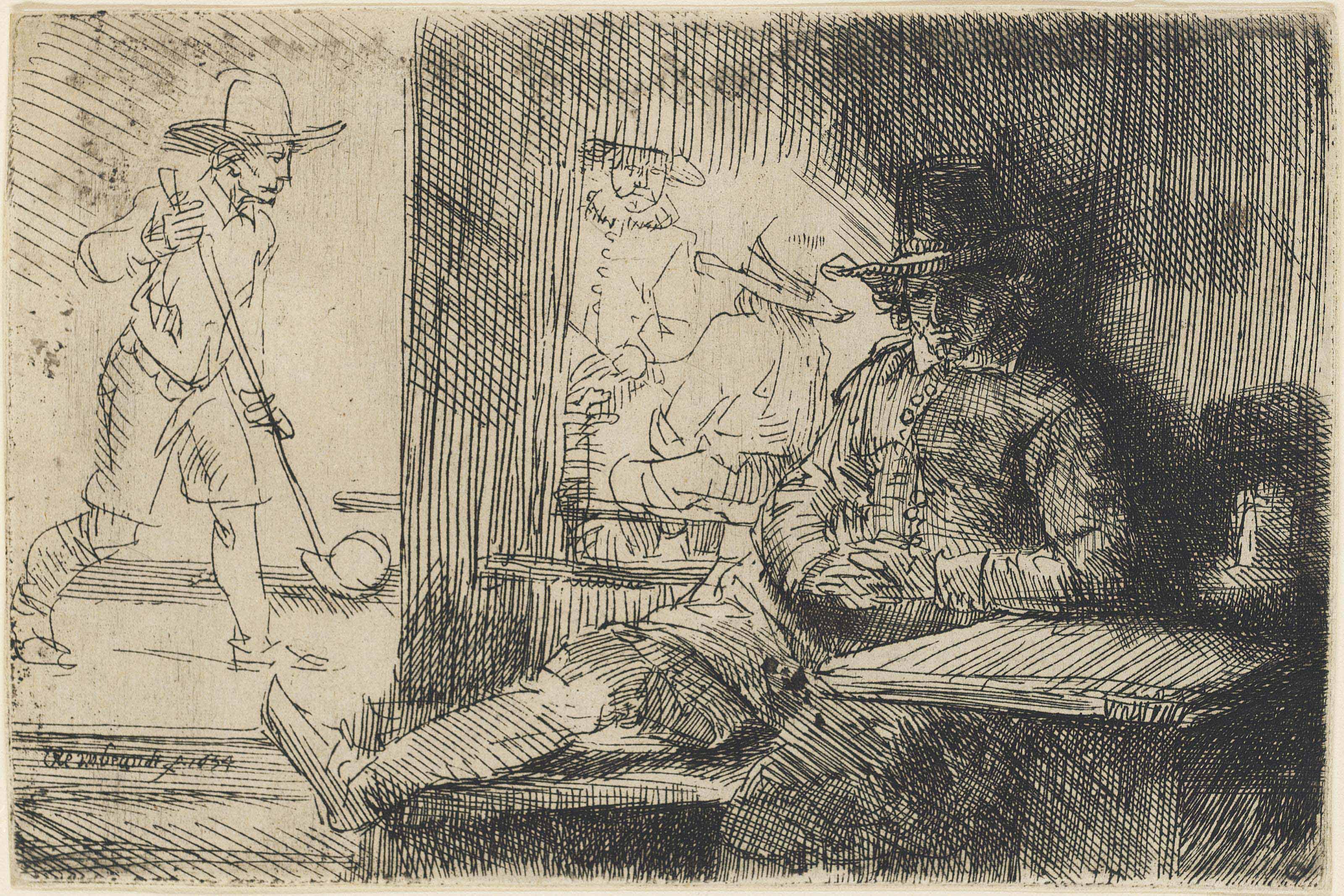 Rembrandt Harmensz. van Rijn
The Golf Player (B., Holl. 125; H. 272)
Details
Rembrandt Harmensz. van Rijn
The Golf Player (B., Holl. 125; H. 272)
etching, 1654, without watermark, a very fine, rich impression of the first state (of two), printing without wear and with the wiping marks and foul biting at upper left showing clearly, with thread margins, in very good condition
P. 94 x 143 mm., S. 96 x 145 mm.

Provenance
Unidentified (L. 2923b), according to Lugt an early mark, only found on Rembrandt etchings.
Graf Plessen, Nehmten (Schleswig-Holstein); Christie's, London, 10 December 1991, Important Old Master Prints from a German Family of Title, lot 67 (£ 11,000).
Jospeh R. Ritman, Amsterdam; sold with Artemis & Sotheby's, London, 1995, cat. no. 67.
Charles C. Cunningham, with his mark (not in Lugt).

Brought to you by
Check the condition report or get in touch for additional information about this
Condition Report
If you wish to view the condition report of this lot, please sign in to your account.
Sign in
View condition report
More from

Old Master Prints