Lot Content
COVID-19 Important notice
Read More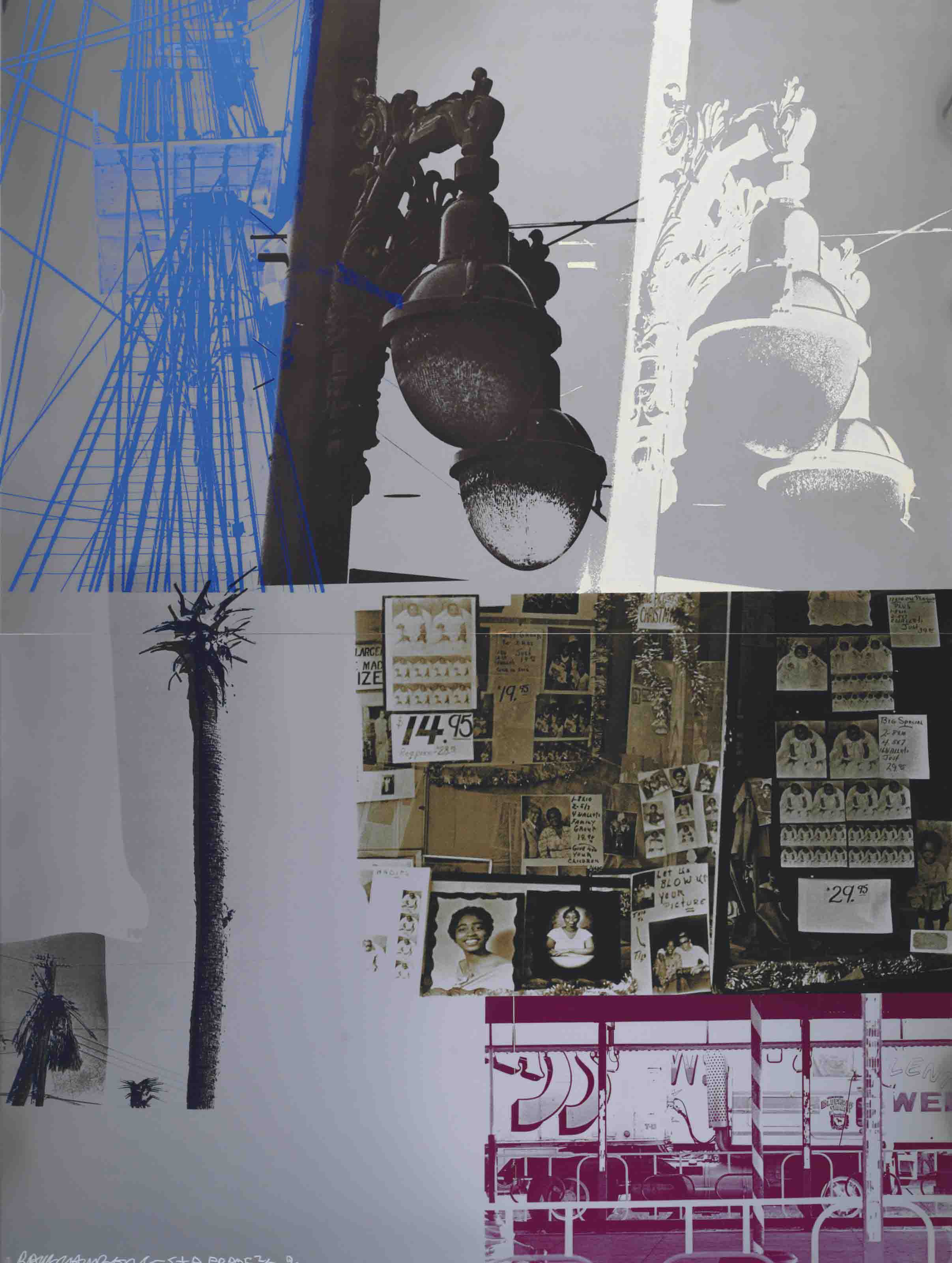 Property from the Trust of Theodore W. Kheel
Robert Rauschenberg (1925-2008)
Narcissus/ROCI USA (Wax Fire Works)
Details
Robert Rauschenberg (1925-2008) Narcissus/ROCI USA (Wax Fire Works) signed, numbered and dated 'RAUSCHENBERG STA PROOF 2/2 90' (lower left) eight-color fire wax and screenprint in acrylic and enamel on #304 stainless steel 96¾ x 72 3/4 in. (245.7 x 184.7 cm.) Executed in 1990.
Provenance
Saff Tech Arts, Inc., Oxford, Maryland
Acquired from the above by the previous owner
By descent to the present owner

Sale Room Notice
Please note that this work is the second STA proof from an edition of twenty-two plus two STA proofs.

More From

First Open Post-War & Contemporary Art