Lot Content
COVID-19 Important notice
Read More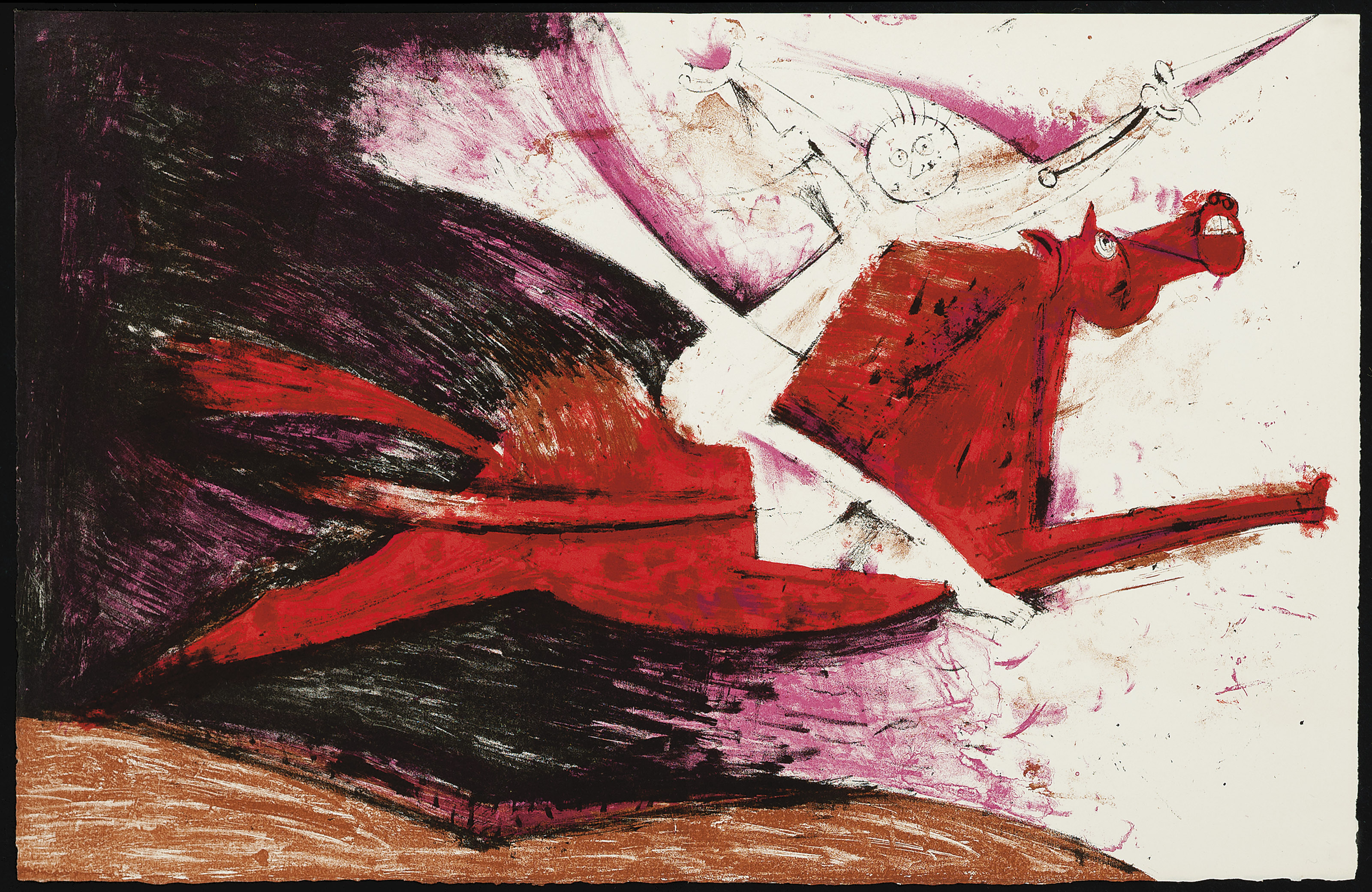 PROPERTY FROM THE ESTATE OF ERNST BEYELER
Rufino Tamayo (1899-1991)
Apocalypse de Saint Jean, Monaco, Club International de Bibliophile Jaspard, Polus & Cie, 1959
Details
Rufino Tamayo (1899-1991) Apocalypse de Saint Jean, Monaco, Club International de Bibliophile Jaspard, Polus & Cie, 1959 the portfolio, including the complete set of 15 lithographs in colours hors-texte, title, text in French, and justification, on BFK Rives paper, copy 124 of 255 (there were also 15 deluxe copies including a suite and a drawing), the full sheets, pale time-staining and scattered foxing predominantly on the text pages and left sheet edges, otherwise in good condition, loose (as issued) in the original paper wrapper, with the original blue paper covered portfolio box with black design by Tamayo on the front, in good condition 350 x 275 mm. (overall)
Sale Room Notice
Please note that the image in the printed catalogue and eCatalogue is incorrect. Please refer to the image online.
Brought to you by
Check the condition report or get in touch for additional information about this
Condition Report
If you wish to view the condition report of this lot, please sign in to your account.
Sign in
View Condition Report
More From

500 Years of Printmaking