Lot Content
COVID-19 Important notice
Read More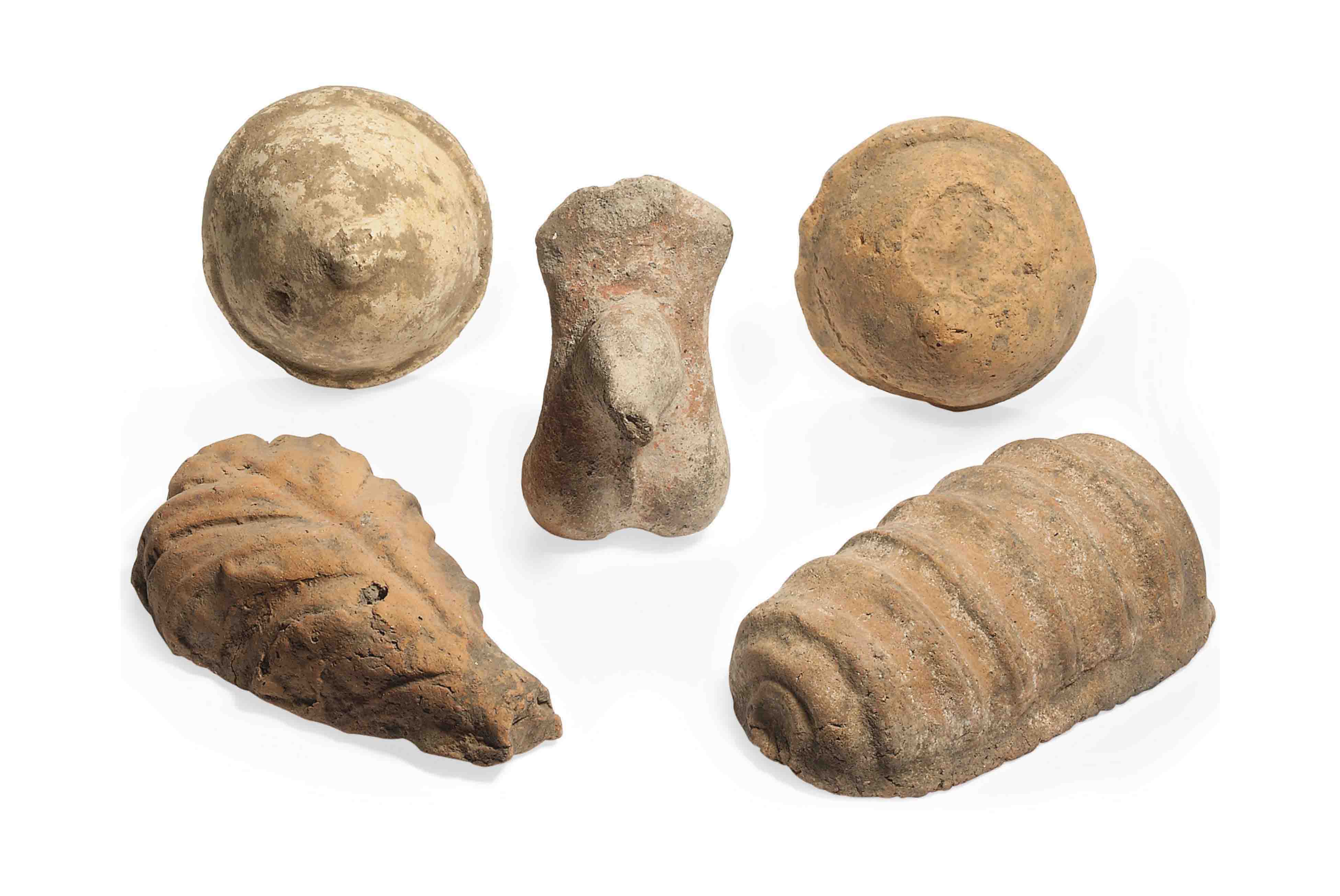 SEVEN ETRUSCAN TERRACOTTA VOTIVE MODELS
CIRCA 5TH-3RD CENTURY B.C.
Details
SEVEN ETRUSCAN TERRACOTTA VOTIVE MODELS CIRCA 5TH-3RD CENTURY B.C. Comprising a liver; a uterus; three phalli, 7 in (18 cm.) long max.; and two breasts, 3¾ in. (9.5 cm.) diam. max. (7)
Provenance
with Faustus Ancient Art Ltd, London, 1990s;
Private collection, USA.

Brought to you by
Check the condition report or get in touch for additional information about this
Condition Report
If you wish to view the condition report of this lot, please sign in to your account.
Sign in
View Condition Report