Lot Content
COVID-19 Important notice
Read More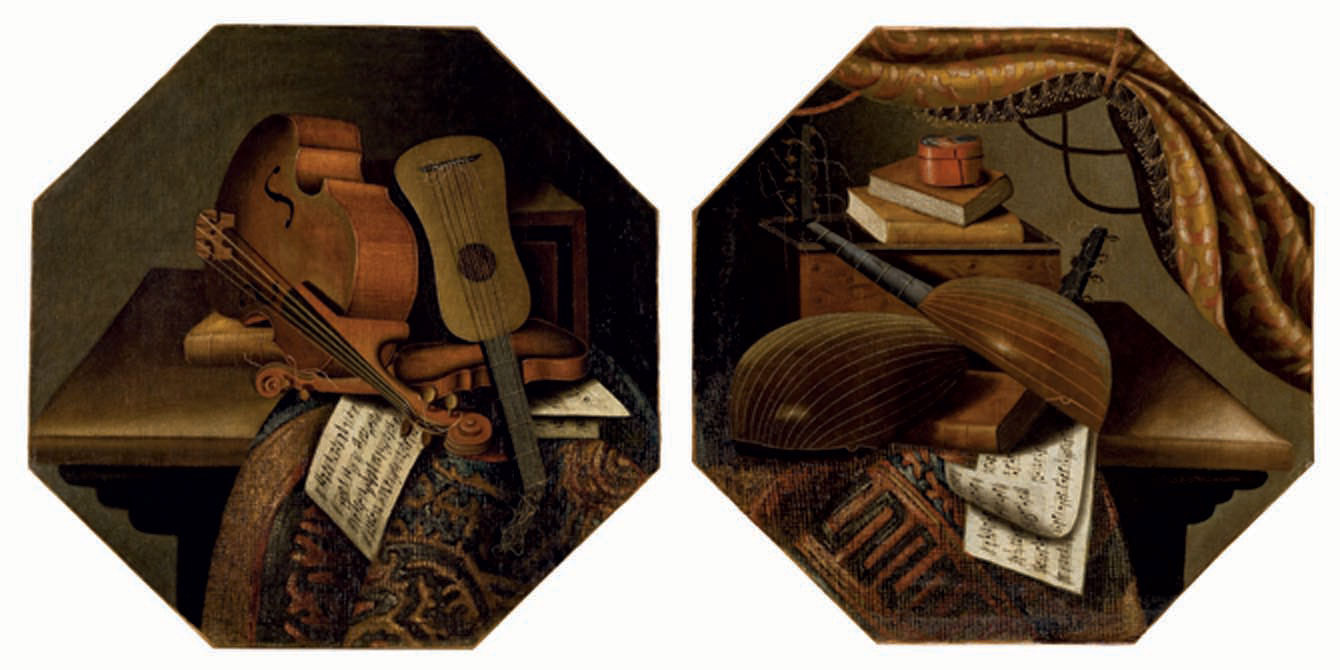 SUIVEUR D'EVARISTO BASCHENIS
Violons et partitions sur une table recouverte d'un tapis; et Violes de Gambe, livres et partitions sur une table recouverte d'un tapis
Details
SUIVEUR D'EVARISTO BASCHENIS Violons et partitions sur une table recouverte d'un tapis; et Violes de Gambe, livres et partitions sur une table recouverte d'un tapis huile sur toile 71,5 x 71 cm., octogonal, une paire (2)
Provenance
Vente anonyme, Christie's, Londres, 15 juillet 1977, lot 137 (comme Bartolomeo Bettera).
Ancienne collection James de Rothschild (1792-1868).

Post Lot Text
MUSICAL STILL LIFE, OIL ON CANVAS, OCTOGONAL, A PAIR, BY A FOLLOWER OF EVARISTO BASCHENIS
Brought to you by
Caroline Lescure
Administrateur
Check the condition report or get in touch for additional information about this
Condition Report
If you wish to view the condition report of this lot, please sign in to your account.
Sign in
View Condition Report
More From

Tableaux Anciens et du XIXème Siècle