Lot Content
COVID-19 Important notice
Read More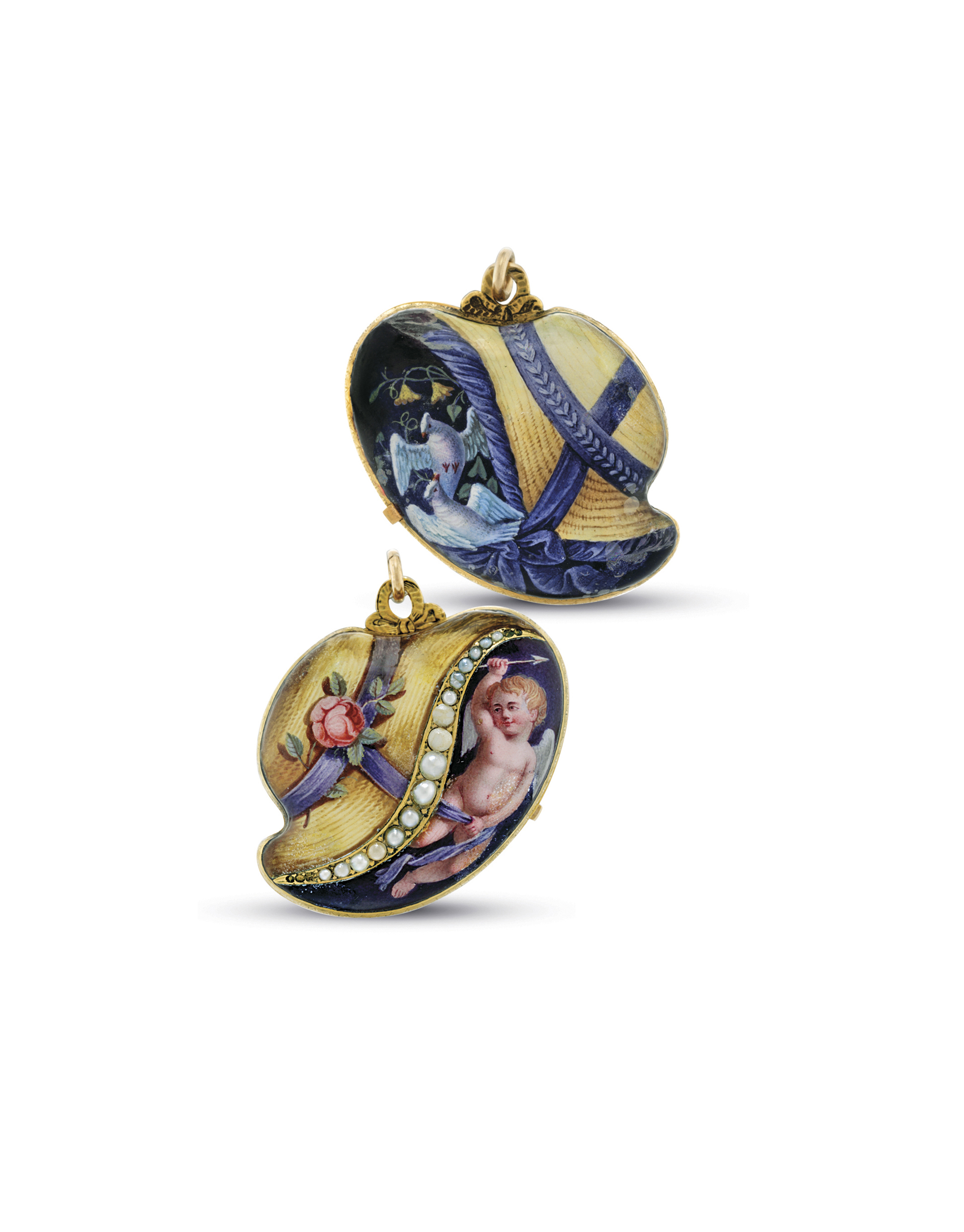 SWISS. A FINE AND RARE GOLD, ENAMEL AND PEARL-SET STRAW HAT-FORM KEYWOUND VERGE WATCH
UNSIGNED, CIRCA 1810
Details
SWISS. A FINE AND RARE GOLD, ENAMEL AND PEARL-SET STRAW HAT-FORM KEYWOUND VERGE WATCH UNSIGNED, CIRCA 1810 Chain fusée verge movement, white enamel dial, Breguet numerals, hinged and concealed within a case designed as a straw hat, the painted enamel front depicting a yellow straw hat with rose and split pearl-set brim, cupid with arrow in one hand holding onto the lavender ribbon encirling the hat with the other, the reverse similarly painted but with a pair of doves, to the bow-shaped pendant, unsigned 38 mm. overall width of hat
Provenance
The Sandberg Watch Collection, Geneva, 31 March and 1 April 2001, Lot 57.

Literature
The Sandberg Watch Collection by Terence Camerer Cuss, Osvaldo Patrizzi, Claude Mercier, Etienne Leménager and Arnauld Tellier, published by Antiquorum 1998, page 420-421.

Brought to you by
Check the condition report or get in touch for additional information about this
Condition Report
If you wish to view the condition report of this lot, please sign in to your account.
Sign in
View Condition Report
More From

Important Watches